Renault Twingo (1993 - 2007)
Last updated 9 December 2013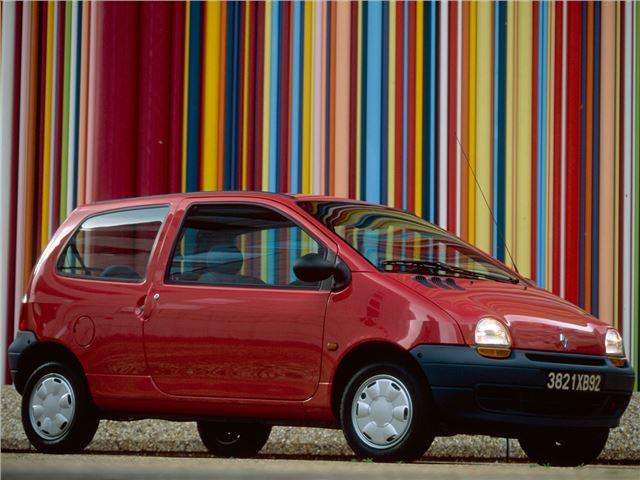 Great styling, funky interior, optional full length sunroof, classless and dateless styling
Never officially imported into the UK, hence no right-hand drive versions
Updated 1 January 2012
The final Twingo I rolls off the line in Colombia
Twingo continued to be manufactured in Colombia until 2012. Between 1995 and 2012, Twingo achieved tremendous success in the Colombian market, notching up sales in excess of 100,000. Twingo Tatoo...
Introduction
The Renault Twingo was conceived as a new entry-level model, to slot in beneath the Clio, and occupy the market sector once filled by the R4 and basic R5. It was a radical to look at thanks to a monobox design, which was largely influenced by the success of the Espace MPV. Space efficiency was excellent as a result, with plenty of room in the rear as well as the front, aided by a clever sliding rear bench. At launch, and to keep costs down, there was only one Twingo model, available in a limited number of colours, and powered by the long-lived and super-reliable 1.2-litre, 55bhp engine found in the R5. Only two options were available: a folding canvas roof and climate control.
At the time of its launch, Twingo topped its class in the small city car segment in terms of height, width and knee room – most notably thanks to its innovative sliding rear seat. All four seats could in fact be folded flat to create an impromptu double bed – a unique offering in its field that immediately underscored Twingo's smart design and versatility. Although this mattered little to UK buyers, as the Twingo was never officially imported here, despite there being plenty of requests from enthusiastic potential owners. The eareliest models with their funky Fisher Price-style interior controls easily have the most classic appeal, but can still be picked up for a song in mainland Europe if you don't fancy searching one out in the UK.
Next: Model Timeline