Porsche 944 (1981 - 1993)
Last updated 22 January 2016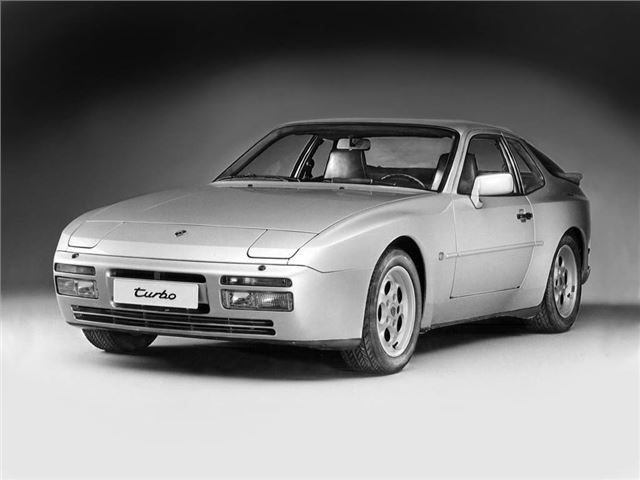 Buying Guide
Bodywork
Inspect the sills and lower front wings for rust.
Also check where the rear beam axle mounts to the body for corrosion.
Front wing bottoms can get clogged up by mud, causing the wings to corrode.
Sometimes you see rust blisters where the front wings meet the bumper.
Blisters can sometimes be seen around the bumper and back panel.
Check for uneven panel gaps – often a sign of accident damage.
Cars with sunroofs can leak thanks to perished rubber or failed mechanism so check for wet carpets.
Also check the sunroof opens and closes.
The sunroof on S2 cars is removable and there should be a soft bag to store it in.
Some 944s blister around the windscreen.
The low nose means that the front end is very susceptible to stone chips.
Engine & Gearbox
Regularly serviced engines are very reliable.
The schedule is every 12,000 miles or every year.
Timing belts must be replaced every 28,000 miles – if they snap the pistons will smash the valves.
It's good practice to change the water pump at the same time.
Excessive vibration at idle could be down to worn hydraulic engine mounts.
Power steering reservoirs can leak, often down to worn hose clamps.
Steering pumps can leak, as can the steering racks (internally).
Check for oil leaks around the camshaft, balance shafts, oil cooler and oil pressure sender.
Inspect the header tank for leaks and signs of a white sludge, which hints and a failed cylinder head gasket.
Automatic gearboxes are generally tough, but whine from the rear could be a worn differential bearing or pinion bearing.
If the transmission is leaking, it might be from the two output-shaft seals.
Make sure the clutch doesn't slip under load or judder – replacing it is expensive.
Suspension & Brakes
Rear anti-roll bar bushes can wear, leading to sloppy handling.
Check for worn ball joints.
On the test drive, keep an ear out for any knocks, rattles and clonks.
Cars that don't get much use can experience sticky callipers – a strip down and rebuild should sort it.
Interior & Electrics
Make sure all the electrics work – these cars are now getting to an age where electrical gremlins are not uncommon.
Electric windows are often slow and door mirrors fail to adjust.
Like the 924, dashboards are prone to cracking.
Interior fabric doesn't seem to be that hard wearing and is expensive to retrim.
Leather interior is much more hard-wearing but seat bolsters can wear.
Check the condition of the boot seals – they can perish letting water and exhaust fumes in to the cabin.
Boot and bonnet struts can fail.
Make sure the headlamps raise and lower smoothly and that full and dipped beam is working as electrical cables can crack.
Does the wash/wipe work? If not, check behind the nose for broken pipes or failed connectors.
Check that the fan works on all speeds.
Make sure both hot and cold air is evenly distributed as channels sometimes become blocked.
Some cars got air-con so make sure it works if you plan to use it.
Lift the carpet in the boot and make sure the spare and the jack are present.
If you a complete original toolkit, that always says a lot about how well the car's been looked after.
Check the luggage compartment blind is intact, not sagging and pulls cleanly.
Back: Introduction
Next: Specifications
Buy a Porsche 944 from £2,700