Porsche 924 (1975 - 1988)
Last updated 19 September 2014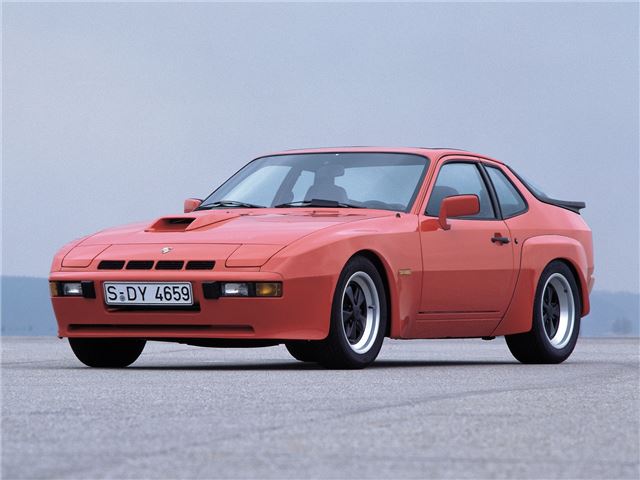 Balanced handling, good build quality, rust-free (ish) from 1981, turbo, and S model both quick and fun
A bit rough and ready, non S and Turbo models lack performance, victim of badge snobbery, Carrera now getting very expensive
Introduction
The Porsche 924 was originally conceived as a Volkswagen sports car to replace the curiously unpopular 914, and was only even going to wear the VW roundel. The Wolfsburg company had commissioned Porsche to design and engineer the car, but when Volkswagen decided to drop the idea, Porsche bought the rights, and introduced the 924 as its own car.
The 924 used an Audi engine with Porsche cylinder head, and drive was through a rear-mounted transaxle, providing near-perfect 53:47 weight distribution. Build quality was to the usual superb Porsche standards, and the 924 was an instant sales success, quickly tripling the company's factory output, and allowing it to move the 911 upmarket. 
But fans decried the 924's lack of outright pace. And with that in mind, Porsche did what it does best - and developed a turbocharged version, finally allowing the 924 to exploit its balanced suspension set-up. Thanks to a 45bhp power boost that raised top speed by nearly 20mph, a five-speed gearbox and uprated suspension, the 924 Turbo was very well received and more than 12,000 were sold over a five-year period.
Visual differences between the 924 Turbo and its naturally aspirated counterpart were the bonnect mounted NACA ducts and discreet tailgate spoiler (which all 924s ended up receiving). But Porsche was going to take the 924 Turbo racing, and that meant building something much more special.
In 1981, and taking inspiration from prototype ideas for the forthcoming 944, Porsche built the 924 Carrera GT - a wide-bodied Turbo-based car, built for homologation purposes. Its engine output was boosted by 40bhp thanks to an intercooler and internal modifications, and performance was old-school vivid, with lots of lag, and plenty of top end power. The Carrera GT was sold only in red, silver or black, and just 75 right-hand drive examples were built for the UK market.
But the standard 924 wasn't ignored. In 1985, Porsche built the best version of the lot - and outwardly, you'd never know, such was the subtlety of its styling. The 924S might have looked like a simple VAG-powered 924, with Teledial wheels and extra 'S' badge, but it was essentialy an eight-valve 944 wearing the 924's slimline body.
And that meant a new 2.5-litre overhead-cam engine to the four-wheel vented disc brakes. Power was raised from 150bhp to 160bhp for the 1988 model year, at the same time as Le Mans editions in black or white were offered with lowered, uprated suspension. Finally replaced by the 944 in 1988.
Next: Buying Guide
Compare classic car insurance quotes and buy online. A friendly service offering access to a range of policies and benefits.

Get a quote