Porsche 911 (993) (1993 - 1997)
Last updated 4 August 2018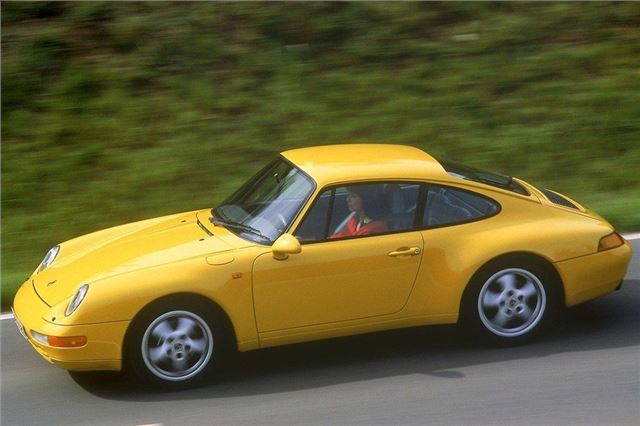 Buying Guide
Good
Club at www.porscheclubgb.com 

Alternative Porsche Club www.tipec.net 

Reader recommended source www.911virgin.com because you get a very straight deal; everything wrong with the car fully listed or fully fixed by independent specialists and itemised. 

Also reader recommended www.autobahn.co.uk 

Independent repair and service specialists include www.autofarm.co.uk & Hartech.
Used values rising and values of late 993s higher than early 996s because regarded as the last classic air cooled rear engined 911 and more reliable than early 993s.
Bad
Monster 408 bhp four-wheel-drive Turbo not a very nice drive.
All 911s still have floor-hinged pedals.
Very likely to have seen a few track days.
Watch
You're still likely to be investing upwards of £15,000 so pay a Porsche expert to inspect it for you.
Recalls
1996 (1993 build): 54,000 cars worldwide recalled (2,966 in UK) to check universal joint in steering column which may fail. Early signs are noises or free play in the system.
Back: Model Timeline