Peugeot 205 (1983 - 1994)
Last updated 31 July 2013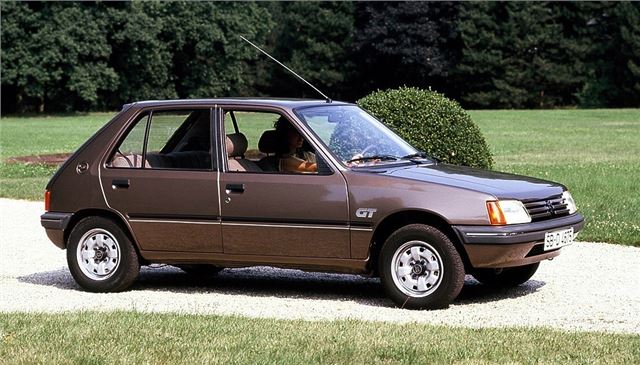 The most perfect practical design for a small car ever, diesels economical, GTis huge fun, no rust traps, last well
Minimalist construction crumples in a crash
Introduction
The Peugeot 205 was launched on 15 February 1983. The deux-cent-cinque was the latest in a long line of 2-series Peugeots, but what made this one so special was that it looked and felt right for its time, and was perfect for the buyers who grew out of their Renault 5s and into this.
The 205 was conceived to plug the gap between the 104 an the 305, and therefore was always going to be a little larger (3705mm) than the established supermini norm at the time, so epitomised by the Ford Fiesta (3648mm) and Renault 5 (3540mm). But it launched initially in five-door form, and just seemed that little but more mature, grown-up than the opposition. Style of course had something to do with the 205′s appeal, too.

It was originally known internally as Projet M24, and it had been in development since 1978. It was designed to use the existing Douvrin four-cylinder transmission-in-sump drivetrains as well as a number of new engines in development – and was planned to work well with petrol engines spanning 954-1580cc (the 1905cc GTI 1.9 would come later) and three diesel power units. The 205 was designed by a new in-house team led by Gérard Welter and its interior was done by Paul Bracq, whose family designs had strong brand identity. Peugeot also utilised the expertise of Pininfarina for the Cabriolet (and it's probably from here, as well as because of its genuinely handsome styling, that the urban myth that the 205 range was styled by Pininfarina came from).
When it was launched, the 205 took a little time to gain momentum. Perhaps that's why it failed to win the 1984 European Car of the Year award, coming a close second to the Fiat Uno.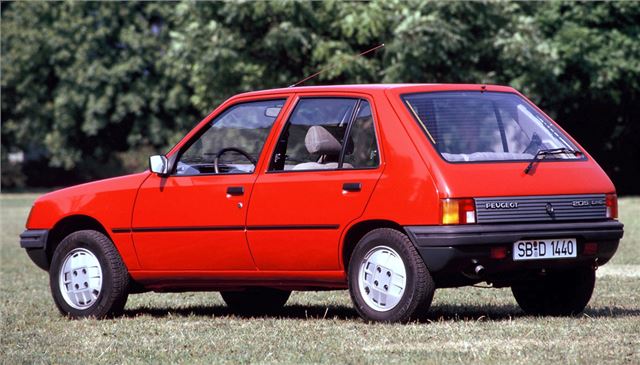 Next: Buying Guide
Buy a Peugeot 205 from £2,500