Nissan Micra (1982 - 1992)
Last updated 11 November 2013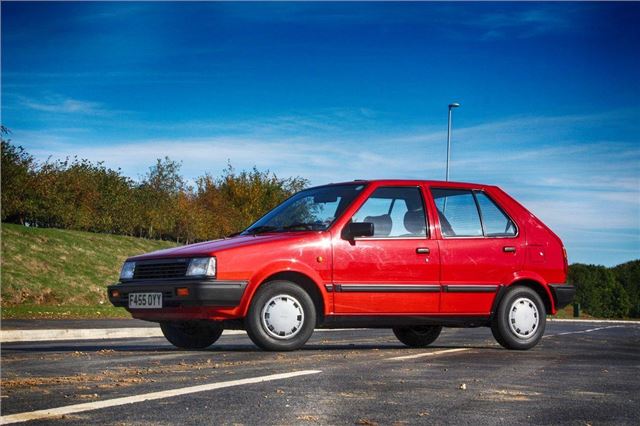 In 1983, a new wave of superminis was introduced, finally allowing this highly popular genre of cars to grow-up as their customers demanded more from their cars.

Nissan might have been an early entrant in the supermini field with the Cherry 100A, but that car had grown to such an extent during the 1970s that a new small car was slotted in beneath. That car was the Micra.
---
Classic road test: Nissan Micra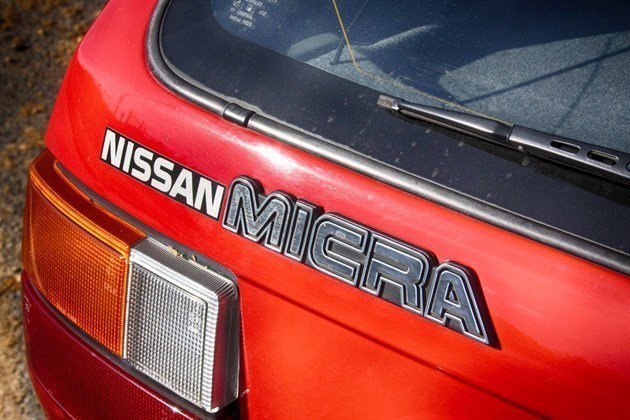 The Nissan Micra was not an enthusiast's choice, but it picked up a huge following nevertheless.
Draw up a list of important small cars of the 1980s, and as an enthusiast, you're probably unlikely to add the Nissan Micra. Given that its contemporaries included the Fiat Uno, Peugeot 205 and Austin Metro, we quite understand, but given a little more thought, we assert that the smallest Nissan should indeed be added. Back in the 1980s, the Micra ended up selling stack-loads in the UK, and found huge popularity as a driving school car - which in turn, means that many people of a certain age have fond memories of these little cars.
It's easy to forget how popular the Micra was back in the day - and in the UK, it was consistently the fourth best-selling supermini, behind the Metro, Fiesta and Nova.
When it went on sale in the UK in August 1983, the Micra was a welcome return to the supermini sector, which at the time was the fastest growing sector of the market. Although, when launched, the Datsun Cherry was seen as an alternative to the first generation superminis, such as the Renault 5 and Fiat 127, but it grew throughout the decade to such an extent that there was room beneath it for a new small car. The Micra was designed very much with European buyers in mind, so it boasted clean styling that distanced it from previous offerings. Drag co-efficient of 0.39 meant it saw off the Metro and Fiesta, but the new Peugeot 205 and Fiat Uno were miles better.
This wasn't a particular selling point, though. What mattered were low running costs and easy servicing from Nissan's large dealer network, both of which were on offer. But the headline story, which Nissan made great play of, was the excellent government fuel figures. How does 67.3mpg at a constant 56mph sound to you? Imagine what impact that made in 1983.
No wonder it sold well...
About the Nissan Micra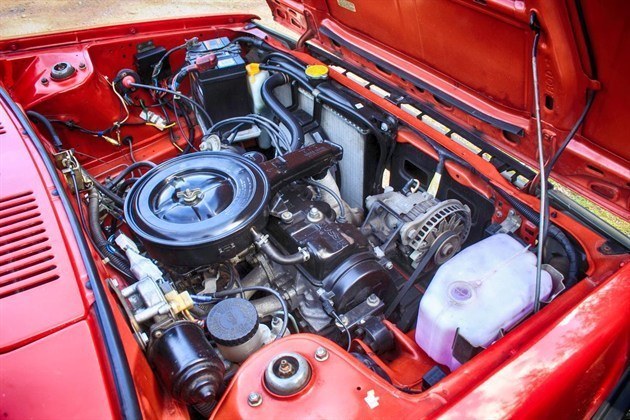 Single overhead cam MA10S engine is smooth and relatively punchy for its size.
The Nissan Micra's technical specification broke little new ground. Unlike its predecessor, which was a supermini pioneer when it was launched in 1970, the Micra is a very orthodox, but very well developed, package. Beneath that Ital Design-esque body, beats the heart of a well-engineered, but very conventional supermini - its 1.0-litre engine was initially offered in 50 and 55bhp forms, and was developed especially for the Micra. Later on, that was expanded to 1.2-litres. It's a lovely little power unit, with an aluminium cylinder block and crossflow head, and it features hemispherical combustion chambers, and incorporates a belt-driven overhead camshaft.
Elsewhere, it is classic supermini - so that means a transverse front engine, driving the front wheels through an end-on gearbox. Steering is by rack and pinion, and braking is by discs and drums - and as for suspension, that's also utterly conventional, with MacPherson struts up front, and a beam axle and coil springs at the rear. Against the unconventional Metro with its gas suspension and clever space-efficient interior, this all must seem a little on the unimaginative side, but for its target market, this simplicity was welcome.
On the road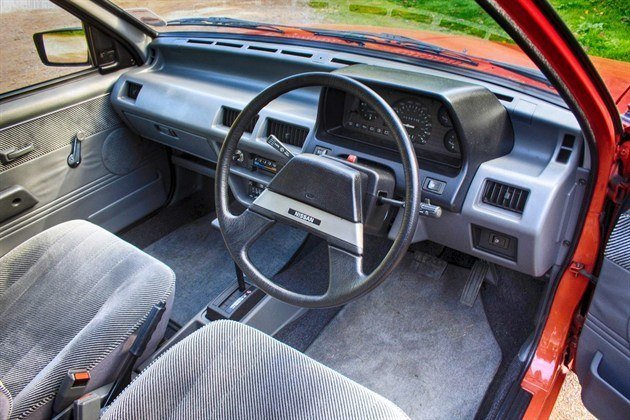 Interior is plasticky, but very functional and well-made. Unlike so many challengers in period, the Micra was also blessed with a good driving position and light steering.
Jumping into our Micra is a real timewarp experience. We don't just mean the swathes of grey patterned velour and matching plastic dashboard, but the smell. The pleasant odour - a combination of processed plastic and rubber - that one only associates with a new car waft over you as soon as you open the door, and transports you back to warm summer days in the late 1980s. We're being seduced by the industrial fragrance of Nissan UK's 1988 heritage Micra - one which was found at auction back in 2011 after notching up a mere 3600 miles.
When we jump in, that total is now nudging 4000. Putting aside the car's 'newness', there's still plenty to impress about the Micra when first jumping in. The driving position is particularly comfortable for a supermini - the thin-rimmed steering wheel is positioned correctly, directly ahead of the driver, and nicely upright. The pedals are also nicely positioned, and spaced correctly in the generously proportioned footwell.
The controls are typically Japanese in their set-up - the heating and ventilation is handled by sliders, while the indicators and wipers are overseen by a pair of column stalks correctly laid-out for RHD (you signal with the right; wipe with the left). There's a pop-out sunroof, and push-button radio, and very little else. But the dominating impression is that it's all very pleasant, well-trimmed and nicely made. The interior's also exceptionally airy, thanks to slim pillars and the additional light that glass sunroof lets in. Sadly, it misses the high-backed tombstone seats of the earliest cars.
The engine starts cleanly, bursting into life eagerly - a single pump of the throttle to prime the automatic choke, and you're away. Ours is fitted with an automatic transmission, which works beautifully smoothly once drive is engaged. Step-off is more lively than you'd expect, but once underway, acceleration is leisurely, with the engine churning noisily if you push it harder to get up to the national limit. But once up to cruising speed - 50mph seems to be this car's natural cruising gait - it's unfussed and happy enough, despite low gearing.
Ride quality is actually very good on undemanding roads - with soft primary ride. The damping isn't up to scratch, especially when loaded up with two or more adults, and as the road surface deteriorates, the bounciness increases. At all speeds, steering is light, and lacks road feel. So once you're on a country lane, you'll lack confidence in the bends because you simply can't feel what's going on. But going fast in corners is the last thing you'll want to do, as the Micra seriously lacks dynamic talent, more often than not feeling all at sea.
But if you're not a driver, then relaxing, taking things easy, and driving along casually won't be too much of a chore thanks to that soft, wallowy ride. Shame though really, as small cars should be fun, zipping through the curves, and nipping in and out of those challenging city switch backs.
The HJClassics Verdict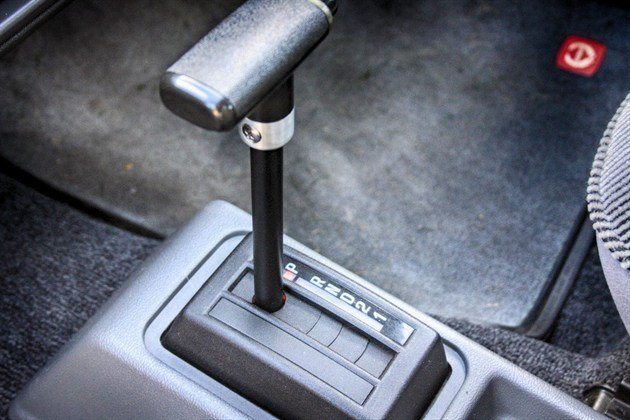 Three-speed auto was a popular transmission choice with older buyers and city dwellers.
The Nissan Micra is an inoffensive and capable small car that was bought in huge numbers throughout the 1980s - and as a consequence, naturally lends itself to the role of nostalgia wagon for many people. When we had the car on test, it attracted a surprising amount of attention from people whenever we stopped, and it wasn't all in admiration for the condition of this example - the Micra K10 is disappearing from our roads quite quickly now, and a nice example like this is beginning to stand out now.
But what of the car itself? In a nutshell if you're looking for a small car that's fun to drive and full of joie de vivre, you'll want to look elsewhere. The steering's too woolly, and the handling too vague to give anything back to the young and keen. However, if you're looking for a slice of nostalgia that's cheap to run, easy to drive, and can be serviced for buttons, the Micra would fit the bill nicely.
This ease of use and pleasantness to tool around in for more casual drivers is the reason why this car was picked up by so many driving schools back then. But it wasn't the only one. Nissan's excellent build quality and peerless reliability will have made this a near compelling choice for those looking for a working car to depend on. In this was your first driving experience back in the 1980s, chances are, driving one today will be a very enjoyable experience.
In 1983, the car magazine road testers gave the Micra a reserved thumbs-up, concluding that it was probably set fair to sell well. How right they were...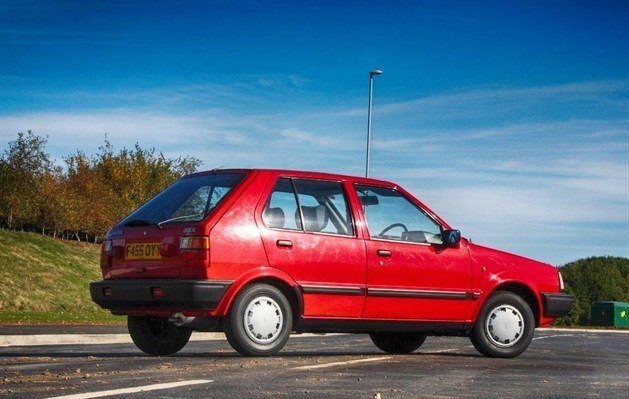 Back: Model Timeline
Next: Buying Guide
Compare classic car insurance quotes and buy online. A friendly service offering access to a range of policies and benefits.

Get a quote