Nissan Datsun Cherry (1970 - 1974)
Last updated 1 October 2013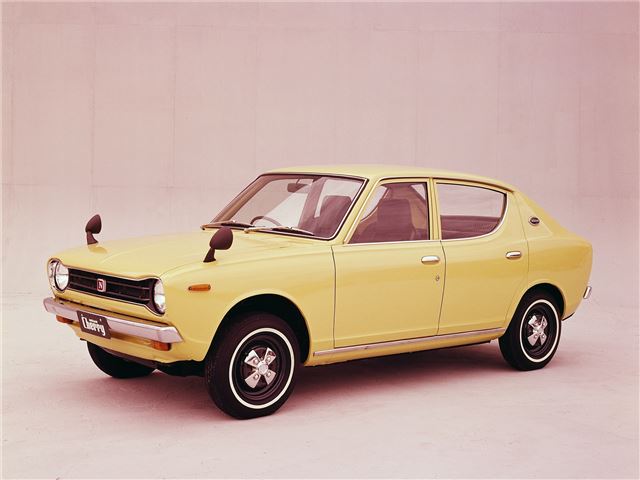 Swiss watch precision in the drivertain, cool styling, perky acceleration, economy and reliability
Cramped, flat seats, rust
Updated 1 August 1977
E10 production ceases
Introduction
The E10-generation Datsun Cherry (or 100A as it was officially known as in the UK) was a breakthrough car for Nissan in Britain. It was small, available as two- and four-saloons, a weird-looking coupe and a small estate, called the Van. The Cherry continued its bigger brothers' tendancy for reliability and high equipment levels, which made these cars so irresistable to buyers during the early 1970s.
The Cherry was one of the first entrants into what would subsequently be know as the supermini sector - although, like the Peugeot 104 and original Fiat 127, it initially did without a hatchback. The E10 models featured all-independent suspension, front wheel drive, BMC inspired A-Series overhead valve engine and appealing trans-Atlantic styling.
When they first arrived in Europe in facelifted F10 form in 1973, it didn't take buyers long to cotton on to how good these reliable little cars were. The Cherry matured into the larger second series a couple of years later, was known as the F11 in the UK, and became a top-ten seller. Rare and sought after now, few have survived the ravages of rust.
Next: Model Timeline