Nissan Datsun 240Z (1969 - 1975)
Last updated 1 October 2013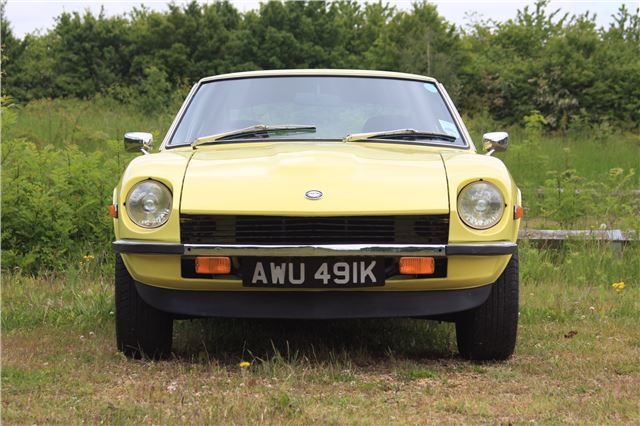 Buying Guide
Bodywork
The biggest 240Z killer is corrosion, as was the case with seemingly all Japanese car of this era. There are specific areas to check more closely than others, but most areas of the monocque and bolt-on panels are vulnerable.
The main concern should be with the structural elements of the monocoque. Exterior panels such as the bonnet, front wings and doors can be replaced fairly easily. The chassis rails, inner wings and floor pans, as well as the real quarter panels are very expensive to replace properly.
Many first generation Z Cars have been patched rather than correctly repaired.
The engine and front suspension depend on the strength of the front chassis legs and the integrity of their connection to the inner-wing wells and floorpan. So closely check these areas.
When under the bonnet, inspect the chassis legs on both sides of the car.
Look for rust where they meet the monocoque.
Also check under the battery on the inner wing and on down to the chassis rails.
Over time, battery acid eats through the paint, and then it rusts completely though.
Check for rust in and around the bumpers. Look behind them, they rust from behind through the chrome layer - so a very small hole in the chrome may mean an expensive bumper is scrap.
Look underneath at the floorpan. Watch for bad or poorly done repairs, which have been covered up with thick underseal. The factory undercoat was finished in body coloured paint, so if this isn't so, look closely.
Electrical system and other sundries

Do all the lights and controls work? Does the windscreen wiper motor work? Gauges? 
Doors. Do the doors open/close smoothly? Do the windows roll up/down freely?
Locks. Do all the locks work correctly?
Cables/mechanisms. Do the choke, bonnet, parking brake cables/levers all work smoothly?
Is it complete?
Depending on your intended use of the car, you'll want your 240Z to be complete, or at leas comes with all the parts that you will need are there.
Engine and gearbox
Check to see if the car still has its original engine - many have been changed along the way.
The original engine serial number is stamped VIN plate under the bonnet, and on the block itself. Make sure they tally.
Also check to see that all the original engine parts are still there.
Check that the gears engage smoothly and that syncromesh works on all ratios - they're especially vulnerable in first and second gears.
Watch out for engine smoke and evidence of oil burning.
Interior
The interior trim is tough and long-lasting, being made almost exclusively from plastic and vinyl - but the seat trim and dash tops are susceptible to tearing and cracking, and can be awkward to repair.
Make sure that the car has the original gauges in the dash, and that they all work.
This will give you a clue as to if the entire dash has been replaced.
Back: Driving
Next: Specifications