Nissan Datsun 240Z (1969 - 1975)
Last updated 1 October 2013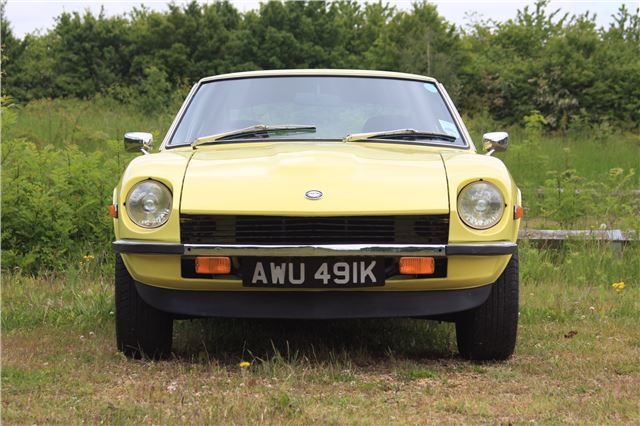 Great-looking, hairy chested sports car that sounds like an Austin Healey 3000, Japanese reliability, old-fashioned steering and handling
Rust, and that's about it
Updated 1 September 1973
The 240Z is replaced by the 260Z
Production ends with 168,584 240Z built.
Introduction
The Datsun 240Z wasn't Japan's first sports car. It wasn't even Nissan's, as that honour goes to the open-topped Fairlady. But it was the first sports car from the Pacific Rim that achieved huge international success, especially in the USA. And Nissan's formula for sales success with this car was simple: was to imitate the British sports car such as the MGC and Triumph GT6, by accentuating their good points and eliminating the legions of faults.
The 240Z's looks were spot on, thanks to styling influenced by a Count Albrecht Goertz concept developed for Datsun in the early 1960s. Performance from its rorty 2.4-litre power unit that owed a lot to the BMC C-Series and well as Mercedes-Benz's straight-six, was more than ample. Being a Datsun, reliability was a given, but the agile (if tail-happy) handling was a pleasant surprise. During its five year run, more than 150,000 were produced, but survivors are now seriously appreciating. Rust has been its main enemy, so be careful when buying, even if you're buying a restored example.
Next: Model Timeline