Morgan Plus 8 (1968 - 1990)
Last updated 27 March 2013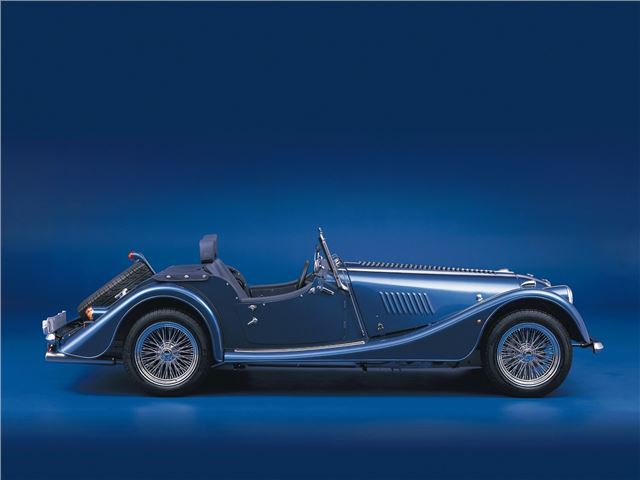 Rover V8 power gave the Morgan genuinely engaging and rapid performance
Ride and interior comfort remained non-existent
Introduction
In 1968, the Morgan Plus 8 was the first non-Rover car to be fitted with its popular all-aluminium V8 - it would end up kick-starting the British specialist industry's long-lived love affair with this power unit. Morgan's decision to buy up a stockpile of these engines was the most surprising but satisfying once it became clear just how much fun the Plus 8 actually was.
It was a pragmatic move by Morgan, though, as supplies of suitable four-cylinder engines were beginning to dry up. The earliest examples made 143bhp – identical to the Rover P6 V8 – and endowed the lightweight 4/4 derived sports car with rapid acceleration and exciting handling. In 1973, the Plus 8 received a raft of improvements - an all-synchromesh Rover 2000 gearbox was also installed to replace the old Moss unit. A higher output SD1-tune V8 was installed later, and in 1977, along with the much needed five-speed gearbox, the option of aluminium body panels was introduced.
The next major development was the introduction of the Lucas fuel injected 190bhp power unit in 1984, making the Plus 8 even more of a pre-war style hot rod. The power hikes continued long into the 21st century, first with the 3.9-litre Range Rover V8 (again with 190bhp, but more torque), and then with a 4.6-litre pushing out 240bhp. It was a recipe that worked though, and sales remained strong until its demise in 2004.