Marcos 1800 (1964 - 1965)
Last updated 20 October 2013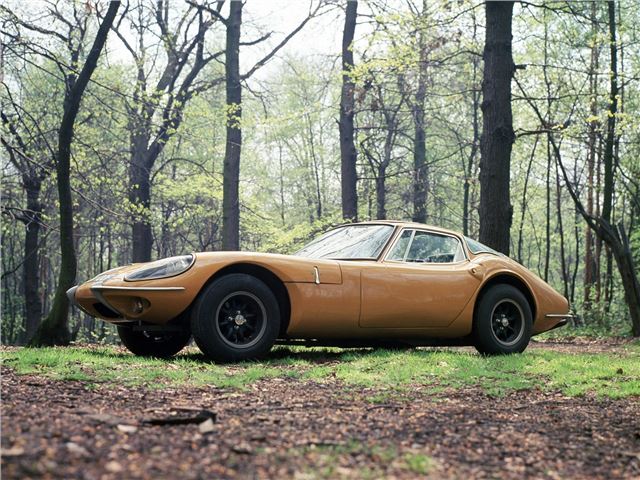 Light, quick and fun to drive
Not the easiest of cars to work on, or fit in, a working knowledge of woodwork helps...
Introduction
When it appeared in 1964, the Marcos 1800 was a much more handsome looking machine than its predecessor. With styling by Dennis Adams, and a Volvo engine, the new car retained the trusted laminated plywood chassis as used in the company's previous car, the Marcos GT. With its enclosed sloping headlights, hinging front nose section, wide doors and aggressive Ford GT40-influenced rear end it created a trademark Marcos look that became a classic and lasted the lifetime of the company.
The engine was Volvo's P1800 unit, while Triumph again provided the front wishbones, with a semi-De Dion and coil sprung set-up at the rear. Sold mostly in kit form, at a fairly high price at the time, the car held the road well and gained a strong reputation and a certain amount of respect among sports car enthusiasts. The cabin was a cramped affair, with its fixed semi-reclining seats offering little in the way of choice for the driver, and adjustment of the pedal assembly the way taller drivers could squeeze in. The shape still looks modern today – and when the company was relaunched in the 1990s, it was with a car that retained the 1800's memorable shape.