Lexus LS400 (1989 - 1994)
Last updated 14 October 2013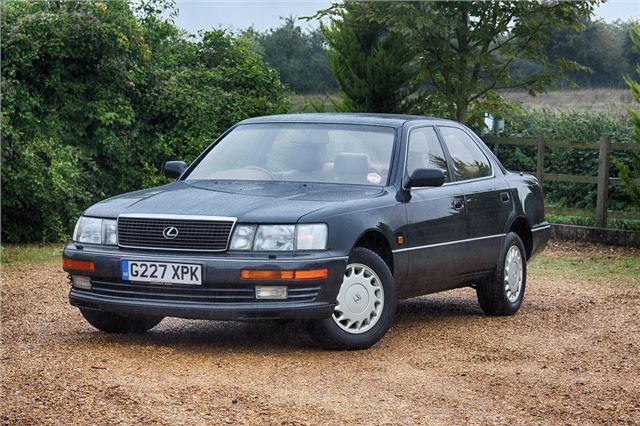 Model Timeline
January 1983
Toyota's board decides to build a new luxury flagship
The Lexus story begins here. In 1983, Toyota's board led by Eiji Toyoda decided to build a luxury saloon designed specifically for export markets. The car was initially known as the F1 project (for 'Flagship-1), and it was conceived to beat the best from Mercedes-Benz and Jaguar.
It was effectively a money-no-object exercise, with huge resources (3900 personnel on the programme, with 450 prototype cars made), and would be unique within the Toyota model range, for having no carry-over parts from any other models.
January 1986
Lexus plans begin to take shape
By 1986, Kunihiro Uchida's styling was taking shape, and Lexus marque was created to sell the F1. Concurrently, one of the industry's most extensive customer clinic programmes was instigated – with every aspect of the car's design coming under the scrutiny of potential customers. Of Uchida's proposals, it was a relatively conservative three-box saloon that won out, despite being up against some very progressive proposals. The body-shape was signed off in May 1987, and months later, the Lexus LS400 had made its debut at the 1989 Detroit motor show.
January 1989
Lexus LS400 launched at the Detroit Motor Show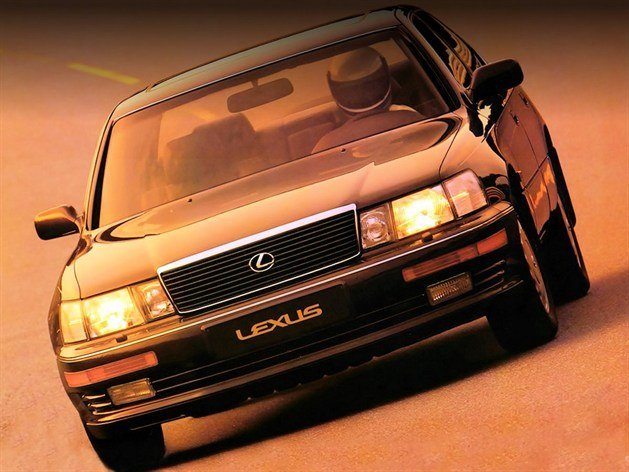 It took time for journalists and buyers to appreciate the scale of the achievement that the Toyota engineers had achieved with the Lexus LS400 (or Toyota Celsior on those markets that didn't sell Lexus – most notably Japan). Those conservative looks hid a brilliant technical package under a bushel; and it wasn't until the first drives in May '89 that it became clear that Toyota had created a car capable of fighting the world's best – just as Eiji Toyoda had wished, six years previously.
The LS400 bristled with innovations. But the technology was deployed in a way as not to scare more traditional buyers – a good example of this were the back-lit electroluminescent instruments, which were projected into the dashboard display. Ultra-modern in execution, despite looking like conventional analogue dials. Other novelties for 1989 included automatic tilt-and-telescoping steering wheel, powered seatbelt height adjustment, and a self-dimming rear-view mirror.
Inside, its switchgear was beautifully-engineered for quality of operation and tactile feedback, and the new 32-valve engine set new standards for refinement and power (sending a certain British rival back to the drawing board in the process). But the quality engineering went further – it was claimed there were 300 NVH-reducing features, with everything from insulating pads for the most banal of fittings, to vibration-damped grab-handles. And all of this detail engineering laid-out Lexus' stall for years to come – as the definitive luxury car choice for those looking for the ultimate in quality, refinement and reliability.
June 1992
Lexus LS400 facelifted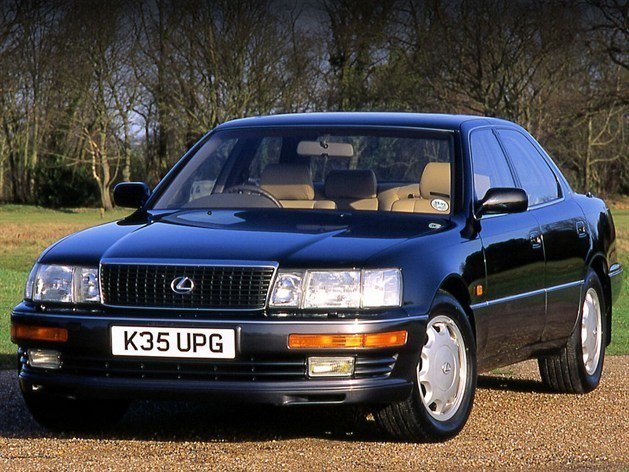 The LS400 remained in production for three years before it was updated with the lightest of facelifts in 1992, before running until 1994 – when it was replaced by a car that it would take an expert to spot the differences...
September 1994
First generation LS400 replaced by a visually similar model - with the same name
Back: Introduction
Next: Driving
Compare classic car insurance quotes and buy online. A friendly service offering access to a range of policies and benefits.

Get a quote