Land Rover Range Rover (1970 - 1996)
Last updated 5 June 2013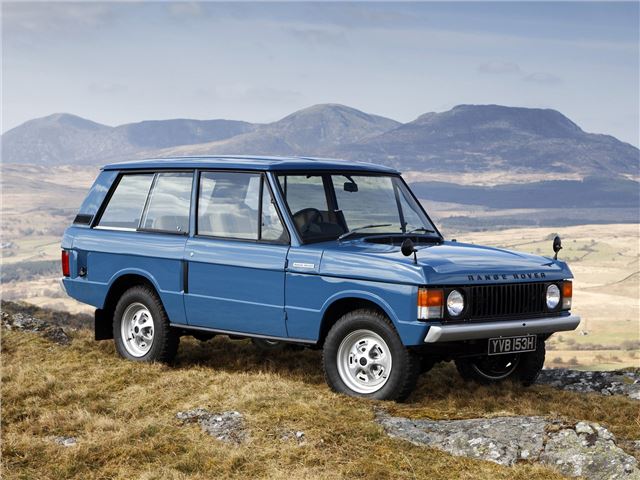 Classless styling, a design icon, excellent on-road, unstoppable off-road, V8 engine and transmission a known quantity, practical, brilliant parts and technical support
Some early parts of unobtainable, the fashionista has taken the Range Rover to its collective bosom so values are sky-rocketing - bad if you're hoping to buy one
Updated 22 February 1996
Range Rover Classic production ended
Production ceases, and Noel Edmunds drives the last - the 317,615th - car off the line. At the beginning of this story, the Range Rover was described as iconic… in many ways it was. Its contribution...
Introduction
The Range Rover might not have been the first luxury off-roader - that honour probably went to the Jeep Wagoneer - but in Europe, it soon became the most recognisable of the lot. And for many, that means it's still the instigator of the luxury SUV as a breed. But what makes the Range Rover so special is that it has remained an utterly classless conveyance, despite the negative public image of many newer rivals.
It was powered by Rover's ex-Buick V8 and using chassis technology similar to the Land Rover's, its off-road ability was beyond reproach, while the hose-clean interior proved just the ticket for those with an active lifestyle. Styling was so lean that the Range Rover was at home in the politest places. It became ever-more luxurious and its appeal remained undimmed during a 25-year run. Exceptional cars, such as the earliest examples, or tidy CSK special editions, can name ther price, and are rising in values.
Next: Model Timeline
Buy a Land Rover Range Rover from £3,500