Lancia Beta Berlina (1972 - 1984)
Last updated 22 June 2013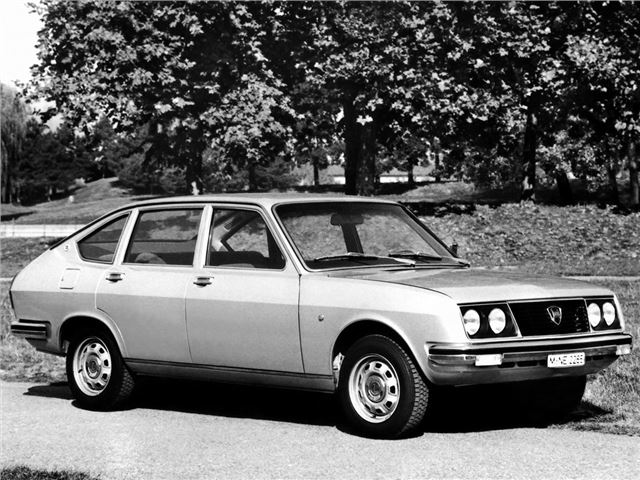 The first Fiat-Lancia but still advanced with front-wheel drive, all-wheel disc brakes, twin-cam engines, all good to drive
Very few survive today, rust won't be too much of an issue for those that have made it, but do be vigilant
Introduction
The Lancia Beta was the first all-new car to be devloped with the company completely under Fiat's control. And it emerged as a gem of a saloon, with a forward-looking technical specification, as you'd expect for a Lancia, Although many people describe it as being Fiat-based, the Beta actually shares few component - and even the brillliant twin-cam engine that powers it was modified by Zaccone Mina, designer of the Fulvia's lovely V4. It's gearbox was alll new, and ended up being used in modified form in the Citroën CX.
As well as that, the Beta boasted transverse front-wheel drive, five-speed gearboxes, rack and pinion steering, fully independent suspension using MacPherson struts, both front and rear, and disc brakes all-round. At launch, engines ranged from 1.4- to 2.0-litres, and all were great to drive and proved popular in the UK despite premium pricing. The Beta was continually developed, being facelifted into Series 2 form in 1975 (identifiable by larger glass area and revised front-end), and again in 1979. Options included AP Automatic transmission.
Widely reported corrosion issues on this car in 1980-'81 killed Lancia in the UK pretty much overnight; and it's a legacy that remains to this day.
Next: Specifications