Lancia Aurelia B20 GT, B24 Spider and Convertible (1953 - 1958)
Last updated 19 June 2013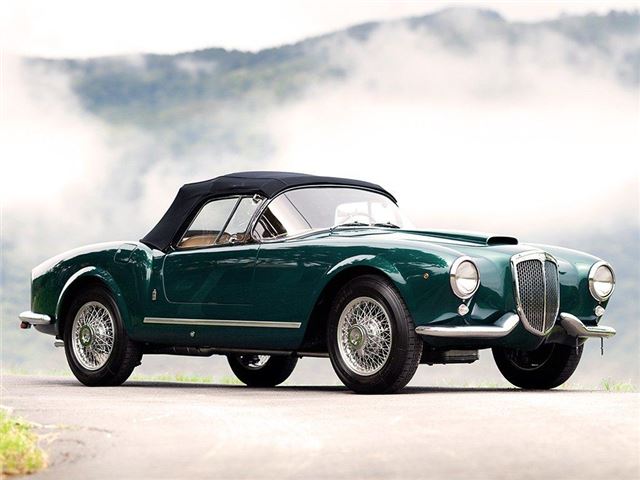 Beautiful coupes and convertibles that shared the saloon's front-wheel drive and V6 engines, ultra desirable B24 Spider now in the stratosphere
Most likely rusty if it's not been fully restored
Introduction
In 1952, the B20 GT was launched, significantly adding to the range's appeal. It was styled by Ghia and built by Pininfarina, and is considered one of the greatest GT cars of its era, despite its relatively modest engine capacity. The 2.0- and 2.5-litre versions were quick, smooth and effortless. Fewer than 4000 B20 GTs were built, within six series of Aurelias - they were pretty much upraded in an annual basis.
The most valuable - and beautiful - of all Aurelias arrived in 1955. The B24 Spider was launched In 1954, and in in instant, it became the most desirable of all. Although its front-end styling was similar to the B10 and B20 GT, the Pininfarina sports car bodywork that sat on a shortened wheelbase was utterly sensational to look at. Production was limited, but many have survived - and they're now hugely valuable.
After just two years in production, the B24 Spider was replaced by the B24 Convertible. It received a sturdier transaxle, and gained wind-up windows, improved seating, and a new, more conventional windscreen with opening quarterlights. Because there were more Convertibles than Spiders, and its arguably less good looking, values are currently lagging behind the older car - despite being the better all-round proposition.