Lamborghini Espada (1968 - 1979)
Last updated 14 March 2013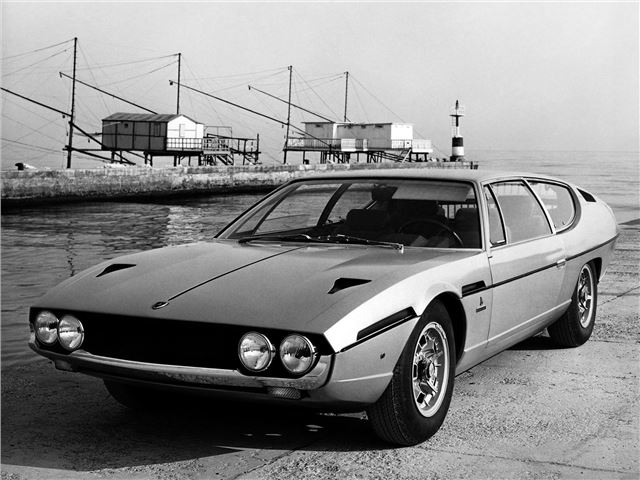 Great styling, brilliant V12, ample performance, the ability to clear the outside lane like no other car, seating for four
Rust, huge thirst, servicing and rebuild costs
Introduction
In 1968 Lamborghini introduced the Espada, a full four-seater GT that sat above the Islero in the range. Like that car, it was kitted out with luxury equipment, but still retained the towering performance delivered by the 3929cc V12 engine, now in 325bhp form.
Styling was by Bertone, and was heavily inspired by its memorable Marzal concept car from 1966. The Espada maintained that car's expansive proportions, despite now being front-engined, and Lamborghini also wanted its gullwing doors to go into production, but this idea was abandoned due to weight and complexity. The styling of the Espada was sensational, a real head-turner, and perfect for its times.
It enjoyed a 10-year production run, too, where it received a lot of evolutionary changes along the way. The S1 (1968–1970), the S2 (1970–1972) and the S3 (1972–1978) all had near-identical styling, but each new version gained a little more more in the process. An all-new dashboard and steering went into the S2, and the interior was further revamped for the S3. In 1970, power steering was offered as an option, and in 1974 an automatic transmission was also made available, making this a truly usable Lamborghini.
Next: Specifications