Lamborghini 350GT and 400GT 2+2 (1964 - 1968)
Last updated 29 August 2013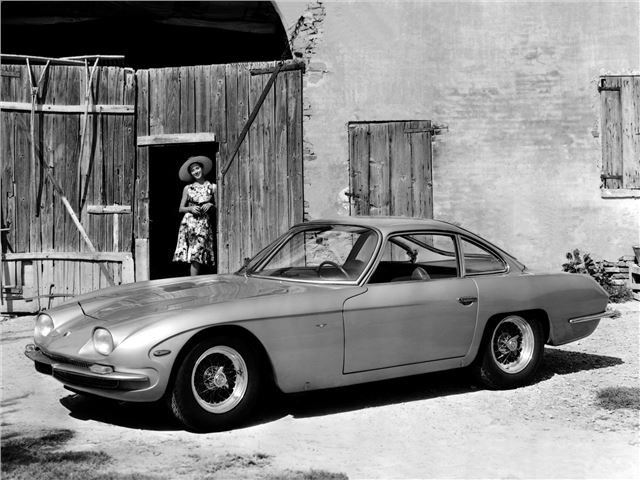 The Lamborghini legend starts here, lovely interior details with quirky styling inside, shrieking V12 is great in either guise, strong performance
Rust, watch out for low-quality restoration work
Introduction
Lamborghini's first car, the 1963 350GTV ended up being a one-off, but it was much more than a flight-of-fancy prototype. The car had been built at the Lamborghini tractor factory at Cento, but only because the car factory 10 miles down the road at Sant'Agata had yet to be completed. By the time the production-ready 350GT was nearing introduction the following year, the new factory had been finished and the company was on its way.
The 350GT took the supercar world by storm when it was launched. It was powered by a Bizzarrini-designed V12, engineered by Gian Paolo Dallara, and styled by Touring. And it made the Ferrari 250 seem almost medieval in terms of its specification. But that's what Ferruccio Lamborghini wanted to do - give Enzo Ferrari a bloody nose. The impact of this car was felt its strongest at Ferrari - and from that moment on, Enzo took Ferruccio seriously.
In 1966, Lamborghini extended the 350GT to create the 400GT 2+2. Touring devised an all-new (and some say better looking) body based on a lengthened wheelbase-version of the 350's that managed to incorporate a pair of snug-fitting rear seats. The 400GT may have looked almost identical to the smaller car, but every panel was changed. The new 4.0-litre version of Bizzarni's V12 was installed, bringing an additional slug of torque, and improving the driving experience even more.
Next: Specifications