Honda Integra (1985 - 1989)
Last updated 2 May 2018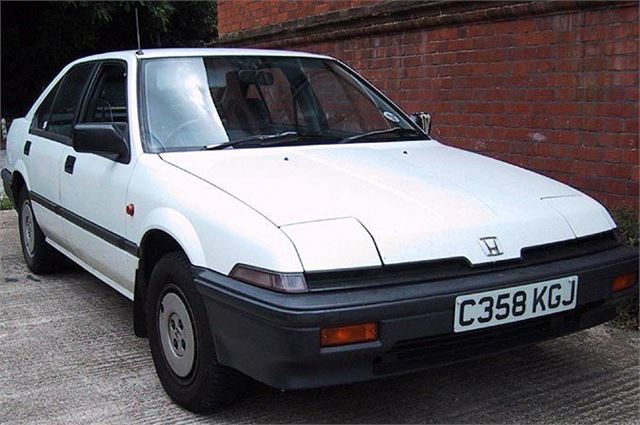 Sporty five-door hatchback/coupe. Reliable with proper servicing.
Parts can be hard to source.
1985:
Two completely different cars sharing the same name. 1986 to 1989 was a low-roof five door hatchback, like the Mazda 323 F Type, 14' 3" long by 5' 6" wide and weighing 945kg to 1,030kg. Had 85bhp 1.5...
Introduction
Honda's medium-sized family car sat between the Civic and the Accord. This version was launched in 1986 and went on sale with the Civic Shuttle's 1.5-litre three-valves-per-cylinder engine and a choice of either four-speed auto or five-speed manual.
Power was an adequate 87bhp with the engine offering plenty of flexibility, but later in its lifecycle the car would get the CRX's 1.6-litre 16-valve, which made it a slightly sportier proposition and allowed drivers to make the most of its excellent handling and ride.
It's wedge-shaped styling and pop-up headlights will remind you of the Prelude, but the extra rear doors and decent boot made it a more than capable family car. It wasn't too thirsty either, returning just over 30mpg. Perhaps its biggest weakness against more premium rivals was its lack of refinement.
That and the price. While the Accord was roughly the same price as the Austin Maestro 1.6 Mayfair, it was still almost £500 more than the homegrown Ford Escort. It never sold in high numbers, but it was a solid performer – both on the road and at the dealership.
Next: Model Timeline