Honda CRX (1987 - 1991)
Last updated 17 May 2018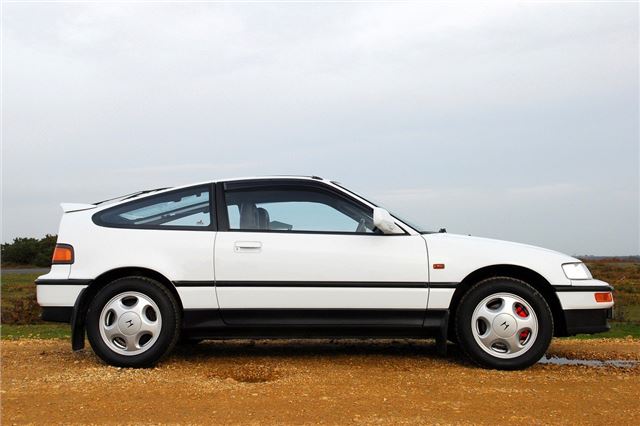 As hot as any hot hatch and still looks great.
Beware of rust hiding underneath all that bodykit.
Introduction
When the Mk2 CRX hit road in the UK, it seemed to have it all. It boasted a new bodyshell and reworked suspension, while the peppy 1.6-litre 16-valve had saw power increased from 125bhp to 130bhp.
Road testers at the time praised its taught handling and cosseting driving position – thanks largely to a stiffer bodyshell and slightly lower stance. They also loved the engine, which had been tweaked to provide more top-end power. Yep, if you wanted all 130bhp you had to go all the way up to 6800rpm.
But despite the improvement to performance, they just couldn't bring themselves to love the CRX. Many felt it was nervous in a straight line with the lightweight body feeling flustered in high-winds and the suspension upset by anything other than a perfectly smooth surface.
That's arguably a bigger problem on today's pothole-packed Tarmac. But then, that's not really what the CRX is for. Like a Mk1 Toyota MR2, you can use the CRX to commute in – but it's at its best when used for high days and holidays… especially given its lack of rustproofing.
It's also not the best for tall drivers. True, those over 6ft will have no problem reaching the pedals, but by the time the seat is all the way back the switchgear just feels that little bit too far away. And if you've got big feet you might find that you end up heel and toeing… whether you want to or not.
Buy well, though, and you'll have a car that still looks (and goes great) – even by today's standards.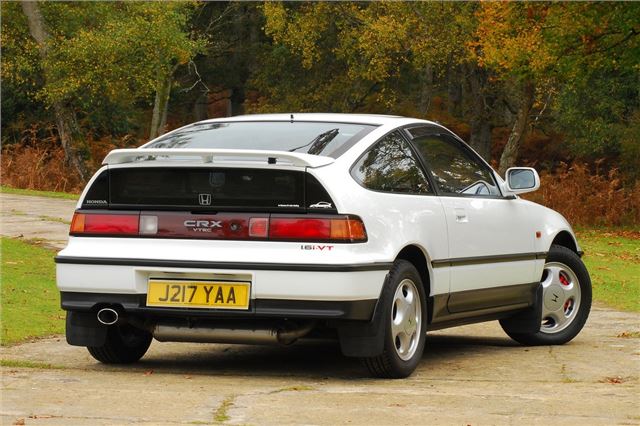 Next: Buying Guide