Honda Civic (1995 - 2000)
Last updated 24 April 2018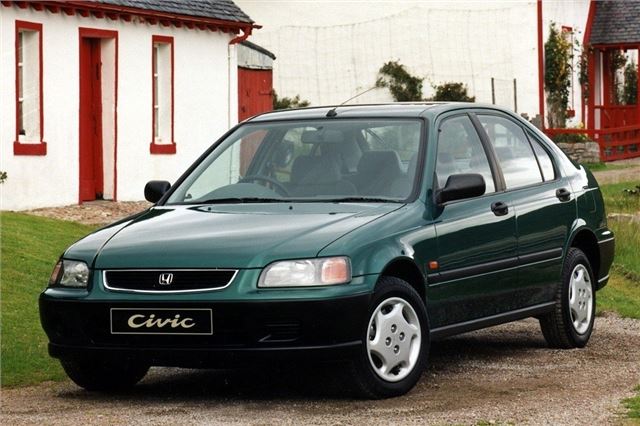 Solidly constructed, reliable and fairly practical.
Risk of rust around rear hatch hinges.
Updated 22 February 1995
'Swindon' 5-door hatchbacks and estate on floorpan shared with Rover 400. 14' 2" long by 5' 7" long and from 1,075kg. 89 bhp 1.4, 89 bhp 1.5 VTEC-E, 111 bhp 1.6 from '95-'97; 112 bhp 1.5 VTEC, 114...
Introduction
The Mk6 Honda Civic was introduced in 1995. Available as a hatch, coupe and five-door, the latter owes a lot to British input, sharing many of its components with the Rover 400 and 45. It was also built at Honda's Swindon plant.
With better equipment levels than many of its British rivals, even the entry-level 1.4-litre got full-sized driver and passenger airbags, power steering, central locking, immobiliser, electric windows and sunroof.
And while its styling may not set the world on fire, its lines have aged well – and underneath is a very capable and reliable car that could hold its own against rivals like the Peugeot 306, especially if the willing petrol engine was revved hard.
These days, rust is the Civic's biggest killer. It was Honda's best-selling model in the UK so there a few to choose from and the rate of attrition is nothing like its rivals.
With so many variants on offer, the 1.6-litre five-door is a good bet. It'll get you to 62mph in just over nine seconds while returning 40mpg. Okay, so it won't tackle the twisty stuff as well as the Peugeot, but it might surprise you. And what it lacks in dynamics, it more than makes up for light controls and overall user-friendliness.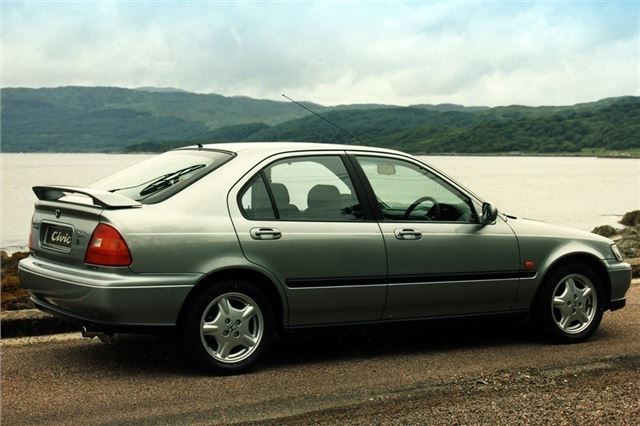 Next: Model Timeline