Honda Civic Coupe (1994 - 2003)
Last updated 21 May 2018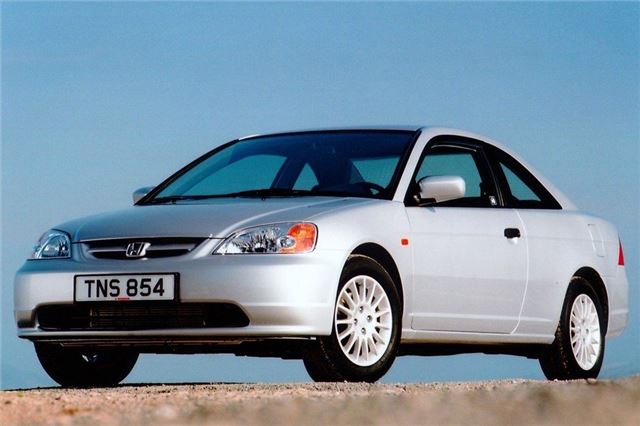 Softer ride than other contemporary Civic models, but just as reliable, well equipped and undemanding.
Looks bland, especially for a coupe.
Updated 1 February 2004
2-door coupes, built mainly for North American market, launched as 100 bhp 1.5s in February 1994 and ran through to January 1996. Then relaunched in January 1996 as LS with same goggle-eyed front as Japanese...
Introduction
There's no easy way to say this, but Honda completely missed the point of a coupe with its two-door Civic. In fact, that's really all this car is – a two-door Civic.
There's no 'wow' factor, no firmed-up suspension, no folding glass roof, no hot engines – just a wider front door aperture and slightly less head room in the back than the saloon.
After a lukewarm reception when the car went on sale in 1994, Honda upped its game a bit adding the 159bhp VTi engine and a host of unimaginatively named special editions (eg Winter, and Special Limited Edition).
Good points? Well, the hot one managed nearly 100bhp per litre – that puts it the company of cars like the BMW M3 and Ferrari 355. Oh, and there's actually space for people in the back – normal actual human sized people.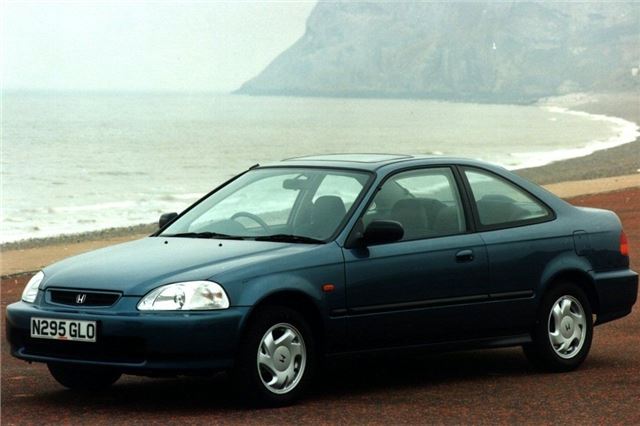 Next: Model Timeline