Heinkel 200 (1956 - 1965)
Last updated 14 March 2013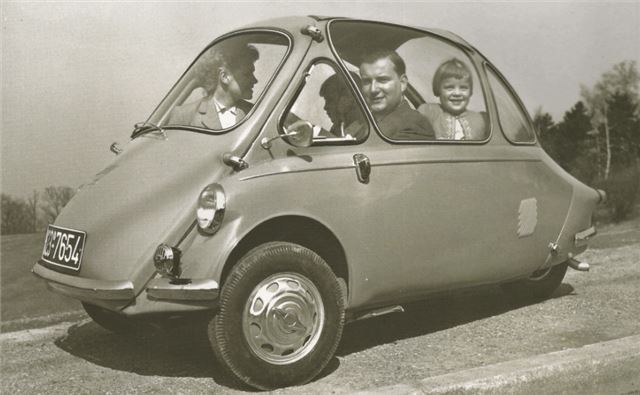 Cute, economical and quite a bit of fun - if you're a masochist
Don't even think about crashing it
Introduction
The Heinkel 200 was one of the infamous bubblecars that invaded the UK during the months following the 1956 Suez Crisis. The popularity of these unfeasably small cars was simple - low fuel consumption. And with petrol shortages the name of the game at the time, these cars (along with the Isetta-BMW and Messerschmitt) - no matter how unsafe and impractical were suddenly rather desirable.
The Heinkel 200 was also produced in the UK by Trojan from 1961 as the Cabin Cruiser. Given its 197cc engine,  cruiser was hardly an apt title for this economy special that you could only get into via the front. As bubblecars go, the Heinkel was certainly an improvement over the Isetta-BMW it was based on – it had space (just) for four people, was lighter, and could cruise happily at up to 50mph.
Survival rate of these cars is exceptionally high, and that is down simply to their great build quality – as well as excellent club and specialist support - and fantastic social scene.