Ford Fiesta (1989 - 1997)
Last updated 18 January 2014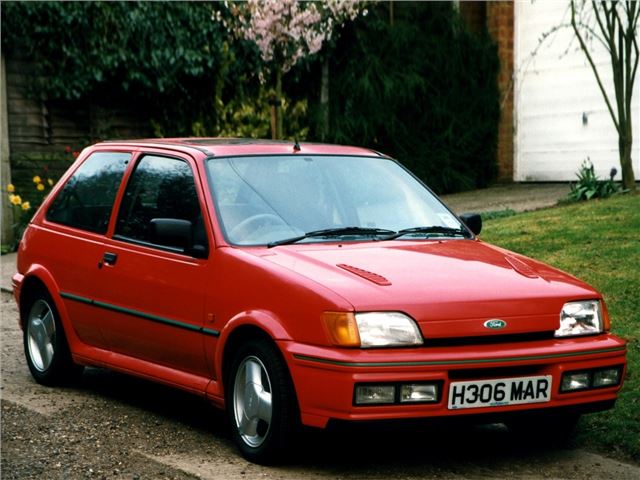 Peugeot 205 looks and optional five-doors, RS Turbo quick and brutish, RS1800 much more civilised
A poor copy of the Peugeot 205, very rust prone, stodgy handling, built with planned obsolescence
Introduction
The third generation Ford Fiesta was belatedly went on sale in 1989, and was its maker's answer to impressive second-generation superminis, such as the Peugeot 205 and Fiat Uno. Although it looked like an all-new car, the Mk3 was in fact based upon the platform of the Fiesta Mk2, which itself was a facelift of the original 1976 Fiesta. All new styling was contemporary, if a little anonymous, but the big change was the addition of a five-door version, which added significantly to the Fiesta's practicality.
Top model revealed shortly after launch of the rest of the range was the XR2i. As in the Mk2 Fiesta, it was powered by a 1596cc CVH engine, which via the addition of fuel injection, developed 105bhp (up from 96). It underwhelmed in early road tests, thanks to its coarse engine and heavy steering, but it still sold well thanks to good looks and on-paper performance. It was based on the XR2i, but gained new three-spoke alloy wheels, anti-lock brakes, and a modified version of the 130bhp power unit first seen in the Escort RS Turbo. Maximum speed was 133mph and 0-60 time was 7.9 seconds.
Like the XR2i, poor steering was a problem, as were the uncultured dynamics. Both CVH powered fast Fiestas were replaced by Zetec-powered versions; the XR2i name remained until 1994, but the RS Turbo badge was - rightly - dropped in favour of the RS1800 moniker. These fast Fiestas have already attracted their classic following, with the flawed RS Turbo leading the way.
Next: Buying Guide
Buy a Ford Fiesta from £2,200