Ford Escort RS Turbo (1984 - 1990)
Last updated 18 January 2014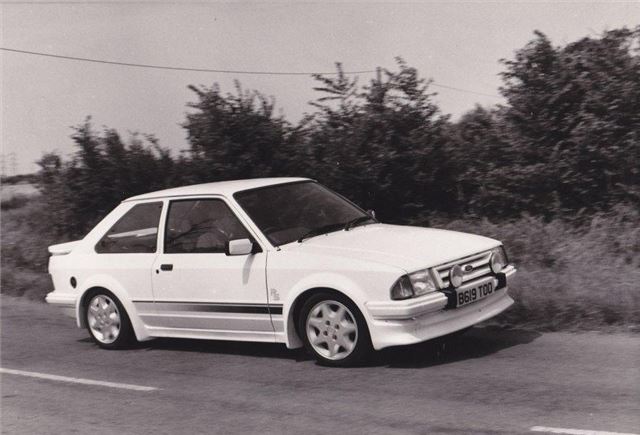 Fast
Fragile
Introduction
Extending the Group A homologation theme to include a turbocharger, Ford followed up the RS1600i in considerable style. For many buyers, the homologation-special RS1600i rather close in both looks and performance to the XR3i, so the addition of a turbo was just the ticket in the fast-escallating hot hatchback war that was sweeping through Europe.
The first RS Turbo was once again a low-volume Rallye Sport offering, and continued the extrovert styling of the RS1600i, but with additional colour keying. It lasted but a year, to be replaced by a new RS Turbo, based on the facelifted car - which this time, was a series production model.
Mechanically, the RS Turbo retained the best features from the XR3i and RS1600i, but included a Garrett T3 turbocharger, which increased power of the 1597cc CVH engine to to a laggy 132bhp for a 125mph top speed. Seven-spoke RS alloys, a bodykit and aerodynamic aids marked out the RS Turbo as the '80s boy racer's favourite.
The facelifted car looked tame in comparison.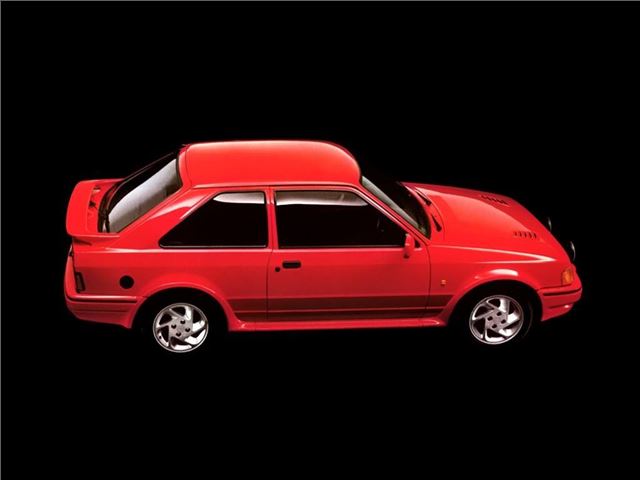 Next: Specifications
Buy a Ford Escort from £4,995