Fiat 126 (1972 - 1987)
Last updated 26 March 2014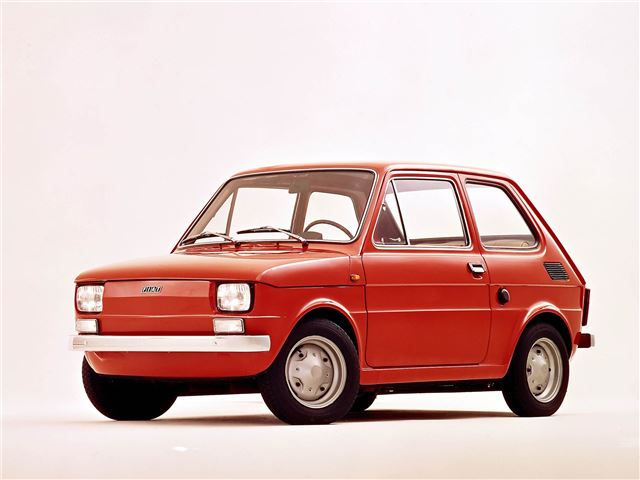 Model Timeline
1968: Fiat starts work on what becomes the 126
In the late Sixties, Fiat was in a dilemma regarding its future small car strategy. Front wheel drive looked like the future – and the introduction of the 127 and 128 proved the format worked well, with few downsides. However, there was still a healthy demand for its budget baby cars typified by the 500 and 600D.
The new generation cars were appreciably more expensive than the rear engined baby cars, and that meant in order not to lose its customers, Fiat would need to remain in that market sector. Producing a new front wheel drive baby-car cast in the Seventies mould would be expensive, and a commercial risk, so instead, the company decided to take the 500's mechanical underpinnings and clothe it in a contemporary looking body.
1972: Fiat 126 launched
So, when it emerged in 1972, the Fiat 126 looked like a scaled down version of its clever big brother. But underneath, it used the familiar aircooled 594cc two-cylinder engine that had done sterling service in previous baby Fiats. With less than 30bhp to call on, it maintained its predecessor's legendary lack of performance – but managed to lose a fair bit of its charm in the process.
Initial press reports were reasonably positive, but as the decade wore on, popularity in export markets waned as bigger superminis became the hot motoring ticket, and increasingly affluent customers eschewed the delights of the twin-cylinder Fiat.
1973: Fiat production begins in 1973 in Poland
The 126 made an appearance on the UK price lists in 1973, after debuting at the Turin Motor Show the previous October. From there, the 126's equipment tally gained a number of additions through the years (such as the full-length fabric sunroof)
Throughout its life, the 126 fought with various East European imports for the title of the cheapest car available in the UK – and with the Citroen 2CV as the slowest. Out in the margins of Fiat the range, assembly of the 126 began in Poland at the FSM factory in 1973, and by 1980, it was the sole factory building these cars.
1976: Engine uprated
Engine capacity was raised to 652cc, and a new top-of-the range De Ville variation was rolled out.
1987: 126BIS launched
Engine capacity increased once again to 704cc in the much improved 126 Bis (below) in 1987. This was a most radical upgrade, with a new horizontal water-cooled engine and hatchback rear end. This makes this the 126 of choice – and plenty are still in daily use in Poland…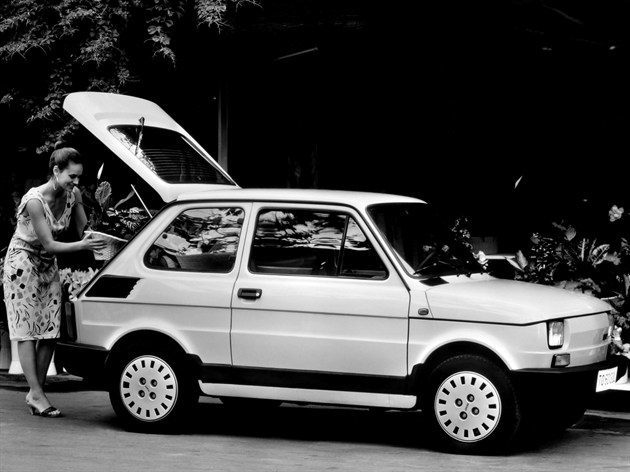 Back: Introduction
Next: Buying Guide