Fiat 126 (1972 - 1987)
Last updated 26 March 2014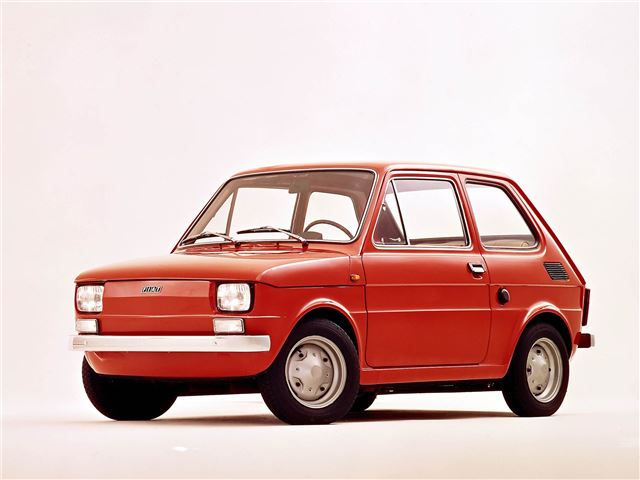 Buying Guide
Good
Small
Cheap
Fun in a masochistic way
Parts remain reasonably easy to find – and don't discount the idea of visiting your local main dealer (assuming you get the right 'parts' man who won't laugh at you).
Many servicing consumables are still readily available off the shelf from your local factors, too.
Bad
Slow
Uncomfortable
Is it too small for modern roads?
There aren't any 126 specialists, but a number of firms that concentrate on Italian cars consider the car to be one of their own.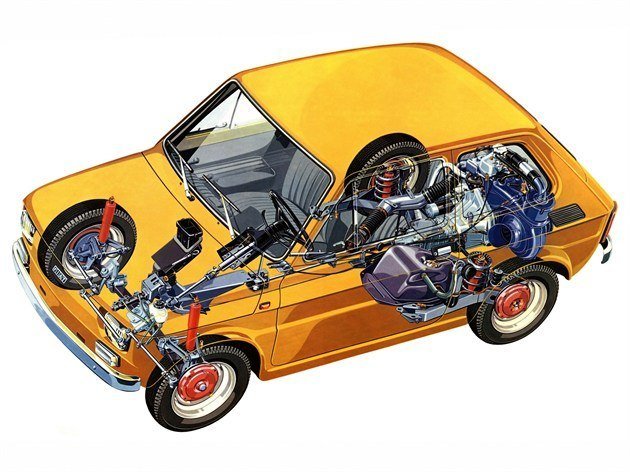 Watch 
Body corrosion: Like all Fiats of this vintage, the 126 suffers from corrosion. 
You can look anywhere for rust, and the main areas of concern are the sills, floorpans, inner wings, wheelarches and front outer wings. The good news is that many panels are still readily available new, and are very reasonably priced indeed. 
Front wings aren't generally too bad but can go under the rubber seal on top that mates with the boot lid. And if you do need to buy replacement front wings be aware that wings on the Polish built cars are one of the few components that won't also fit cars made in Italy
Electrics: Although Fiats of this vintage have a reputation for flaky electrics, the 126 doesn't suffer too badly from major problems – on account of the fact that there are very few electrical components to stop working! 
The main issues are poor connections, and corroded earths, which lead to all sorts of random failures. Make sure these are in good order, and keep them that way (i.e., make sure you keep everything dry), and you'll be fine
Engines: Okay, let's not beat around the bush here – 126s don't do high mileages, and the engines have been built with that in mind. 
The best maintained examples will soldier on to 100,000 miles, whereas id you skip the odd service now and then, expect that figure to drop to 60,000. 
Rattles can be missed, so listen carefully, and the extensive use of alloy inside also causes problems. 
Aircooled engines need to be checked for the condition of their tinware, and run surprisingly hot before they pack up.
Water cooled cars, but most experts agree that discarding the thermostat is a guaranteed way of enjoying a quiet life.
Gearbox: These can fail on low mileage cars if the plastic oil seal fails where the driveshaft enters the transmission. You'll struggle to find good secondhand gearboxes for replacement as many have gone on to lead second lives under the deck lids of 500s. 
Check the condition of driveshaft seals, and look for oil leaks – both can have catastrophic effects.
Interior: Trim and interior components are still readily available from Eastern Europe – and cheap build quality means that you'll already be searching the Internet for bits and pieces.
Suspension: Don't worry if there's play in the wheelbearings, as this is a designed-in feature – and other than that, there are few nasties to worry about.
Front leaf springs are lightly loaded and rarely pack up, while the rear trailing arms can suffer from corrosion in extreme cases.
Steering: Italian cars came with a decent steering box, but the Polish ones are much nicer, having a rack and pinion set-up. In both cases, you'll have little to worry about.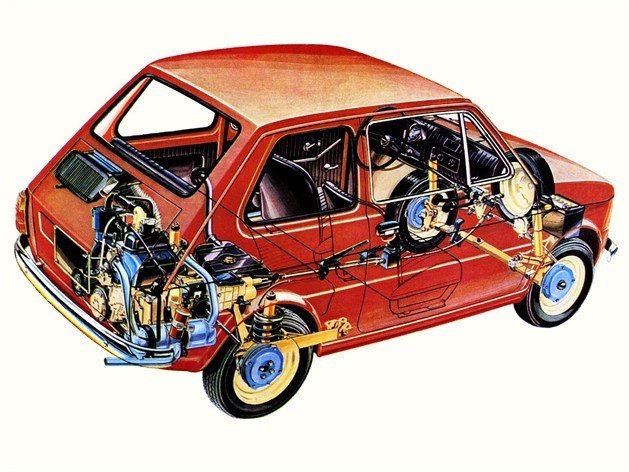 Back: Model Timeline
Next: Running
Compare classic car insurance quotes and buy online. A friendly service offering access to a range of policies and benefits.

Get a quote