Ferrari Dino 206 and 246 (1969 - 1974)
Last updated 19 July 2013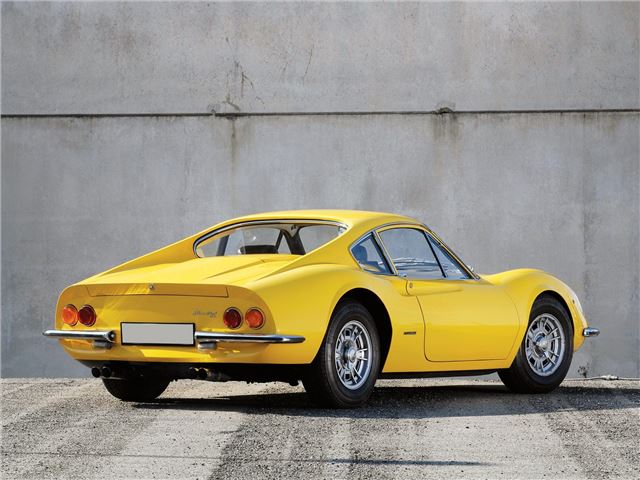 Great to drive with beautiful handling, sonorous V6 that loves to rev, and one of the most beautiful cars ever made
Cramped for tall people
Introduction
The 206GT didn't wear a Ferrari badge at all - being sold merely as the Dino (named after Enzo's late son). But of course, everyone called them Ferrari Dinos, no matter what Enzo preferred. Whatever its name, the Dino established a number of firsts for Ferrari - it was the company's first road-going V6, and its first mid-mounted sports car.
In original 2.0-litre form it lacked torque, and a mere 150-or-so were built before Ferrari upgraded the car to 2.4-litres and 195bhp. These later cars were built from steel, with an iron (rather than alloy) engine block, but the quad-cam V6 was now capable of taking the 246 to more than 140mph. 
In 1972, Ferrari extended the appeal of the Dino by offering a targa-roofed variation. As well as the lift-out roof panel, the other big change was deletion of the rear side windows. The Dino was a huge success, taking the fight to the Porsche 911, and set Ferrari on a course of offering 'junior' models, which remains in place to this day.
Next: Buying Guide