Ferrari 308/328 (1975 - 1989)
Last updated 24 November 2014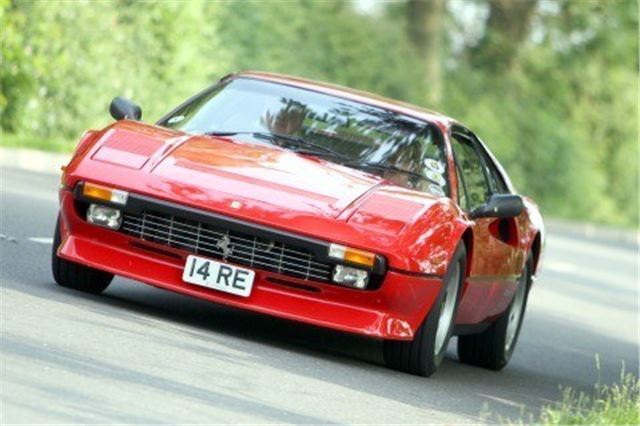 Gorgeous styling, quick in early carburettor form, quicker as a 328
Still called the 'Magnum Ferrari' after all these years
Introduction
The Ferrari 308 was a classic car from the moment it was launched in 1975. After the Bertone-styled Dino 308GT4, Pinifarina was back on board for the two-seater 246GT's replacement - and it was a devastating return to form for Ferrari.
It was powered by the V8 from the GT4, and for the first 712 cars, was made in glassfibre - a first for Ferrari. That didn't last long, as it was cheaper and quicker to build the 308 from steel. Today, the glassfibre cars are the most collectable - and expensive - of the 308/328 family - and values are accordingly higher.
But the steel 308s were (relatively) big sellers from launch in 1977. And Ferrari continued to develop them throughout their life. Early cars are the most powerful, with the 1980-on Bosch fuel injection models (signified by an 'i' suffix) losing 40bhp to emission controls. Much of this was restored two years later with the 32-valve quattrovalvole models. These are the best of the 2.9-litre cars.
In 1985, the 308 was treated to a significant facelift. External changes were kept to a minimum, with the main improvements being limited to new body-coloured bumpers with integral lights. The mid-mounted quad-cam V8 was extended by 200cc, to develop 30bhp more than its predecessor, with a useful improvement in torque and drivability. These cars were the first of the V8 family to top 160mph in production form.
Next: Buying Guide