Daimler 104 and Majestic (1955 - 1962)
Last updated 7 September 2013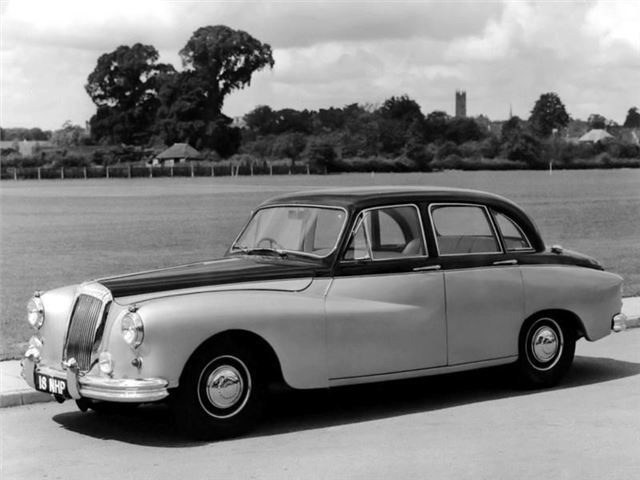 Roomy, luxurious, reasonably potent and good to drive
Stolid image, lives in the shadow of more glamorous alternatives from Bentley or Jaguar
Introduction
During the 1950s, Daimler had been dropping off the pace of its rivals, and the company's owners, BSA (Birmingham Small Arms) wasn't investing enough in its prestigious marque to allow it to catch up. New models were needed – and the company's engineers pursued a number of odd proposals before settling on the 104 and then Majestic to herald in a more forward-looking era. The Daimler 104 might have looked very similar to its predecessor, the Regency, it was very different underneath. It was underpinned by a beefed up floorpan and structure, the brakes were uprated and its 3468cc six-cylinder engine was given more power. A special version was the Lady's Model - yes really. Fifty were built. It featured a more 'feminine' interior with satin chrome, picnic set and, of all things, a gold-propelling pencil, to watch its lighter walnut veneer.
In 1958, the body was revised, putting on weight in the process, to become the Majestic. The bigger 3794cc engine pitched it directly against soon-to-become company owner, Jaguar. The new model may have featured styling modelled on the 104 limousine, but it was a daring (for the company), and the flush-sided bodywork and a gently sloping bonnet were pleasing for anyone who appreciated contemporary design. Daimler's existing six-cylinder engine was increased in size, and given a higher compression aluminium head with revised porting to help it push out an extra 10bhp. It was enough, and 147bhp was certainly competitive with its rivals. A top speed of 100mph and healthy acceleration impressed everyone, and the disc brakes kept in all in order.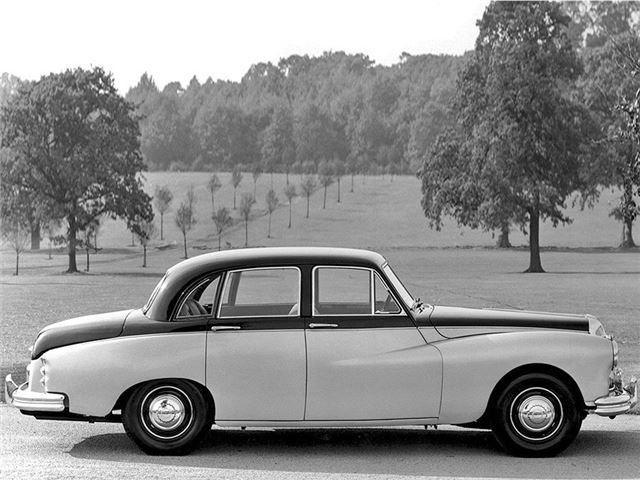 Compare classic car insurance quotes and buy online. A friendly service offering access to a range of policies and benefits.

Get a quote