Citroen Xsara Picasso (2000 - 2010)
Last updated 18 October 2018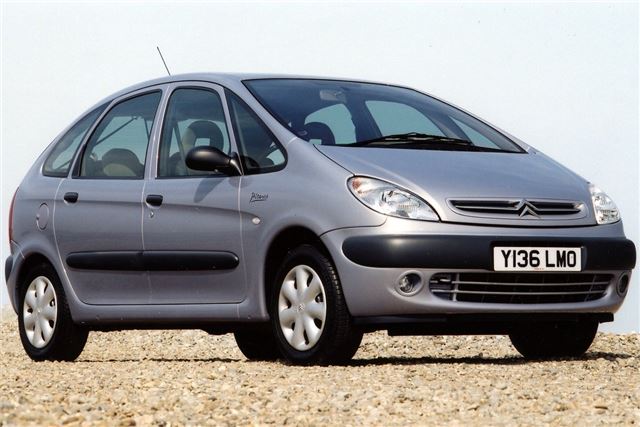 Running a Xsara Picasso
Somehow the Exclusive is much better to drive than any other Picasso. Handling is neat, tidy controlled and grippy at the front. Perhaps it's the power. Perhaps it's the gear ratios. Perhaps it's the added control from being able to left-foot brake. On HJ's test drive, he got stuck behind a FIAT Multipla which wasn't being driven slowly, reporting that the Picasso was all over it on the twisty bits. When an empty straight appeared in front, the Picasso went past like a slingshot and picked up speed staggeringly well for an automatic MPV. You can even reach the 70 limit in second if needs be.
That's not how these cars are likely to be driven, of course. But I make the point to illustrate how much more car-like the Picasso has become with the new 138bhp engine and 4 speed autobox. This box is the same as used in the more expensive C5 and C8 automatics, not the one in the Xsara auto which has been giving some trouble.
Providing you don't ask too much by attempting to change down at too high a speed, you can use all the lower gears to retard the car on descents. It also has a fully automatic sports mode, but that seemed to me to far too jumpy, changing down at the faintest whiff off throttle and sometimes half way round a bend. Better to use standard automatic for slobbing about town and the lever for the open road. Then you'll have a car which is everything for five people, and quite a lot of fun for the driver as well.
Back: Buying Guide
Compare classic car insurance quotes and buy online. A friendly service offering access to a range of policies and benefits.

Get a quote