Citroen 2CV and 2CV6 (1948 - 1990)
Last updated 7 June 2022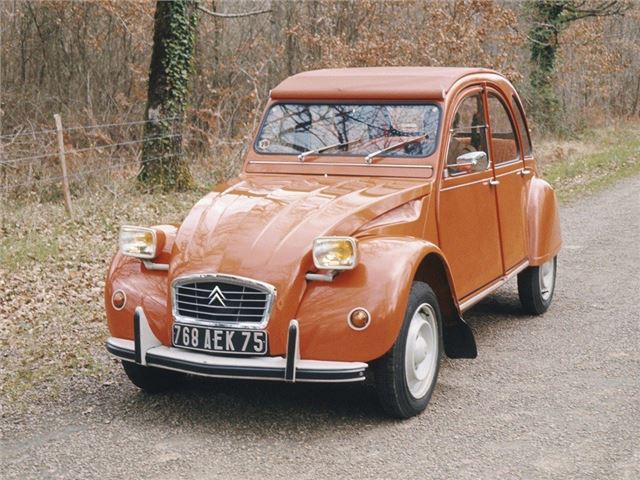 Buying Guide
Good
Good fun in its day, especially on empty summer country roads and in and around holiday resorts. Easy to appreciate the design. You can still have a laugh in them. 2CV experts say that all since the early 70s are happy on unleaded.
12' 7" long by 4' 10" wide and weighed just 560kg.
602cc engine, Group 1 insurance and 45 - 50mpg economy.
Bad
Owner/driver feedback welcome.
A mere 26bhp pulled it along. It's had its day. Dreadful to drive in town and to park in multi-storeys.
So flimsy, a crash in one is a terrifying thought. High 8 point death rate from accidents in this model
Watch
Owner/driver feedback welcome.

Can suffer severe chassis rust. Body also rusts, especially around fresh-air ventilator. Jobs like brakes very expensive (drive-shafts have to come off to replace front discs). Some 'beardy' and 'girlie' owners tend to neglect servicing or do it on the cheap. But see above for new 2CVs back in limited production by www.frome2cv.co.uk
Chassis rot (galvanised chassis available, but expensive). Smoking engines. Clocking (oh, yes). Loose underbonnet heater ducts. Ripped tops (but cheap to replace). Last of the line were built in Portugal and build quality of these was poor.
More car buying guides.
Back: Introduction
Next: Running
Buy a Citroen 2CV from £5,250
Compare classic car insurance quotes and buy online. A friendly service offering access to a range of policies and benefits.

Get a quote