Audi TT (1999 - 2006)
Last updated 18 February 2019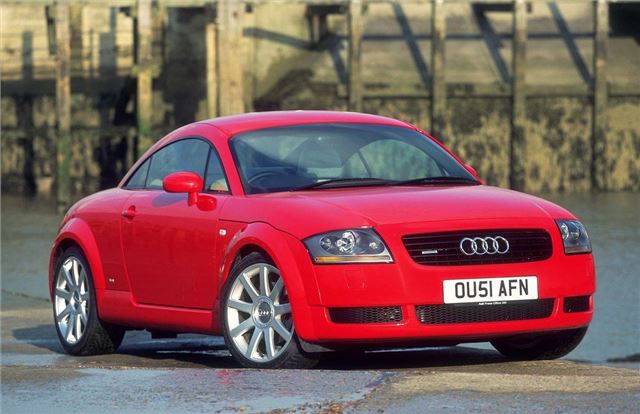 Design icon with sure-footed handling.
Not Audi's best-built car.
Updated 13 February 2005
240PS 1.8 turbo TT Sport quattro coupe announced Feb 2005 with first UK deliveries May 2005 priced £29,335. No back seat or spare wheel to reduce weight and bring 0-62 time down to 5.9 seconds. Top speed...
Introduction
Clever people, the Germans. They may be first to lay towels on the hotel sunloungers every morning. But if they make a product we want even more than they do, they let us have it first.
Britain just happens to be Audi's best customer for the TT. They sell us 9,000 a year. But sales of the 225 were dropping off a bit because Brits were waiting for the 250bhp 3.2V6 DSG. So the first 3.2 DSGs to come off the production line have been RHD coupes, all for us.
Next: Model Timeline