Audi quattro (1980 - 1983)
Last updated 11 January 2014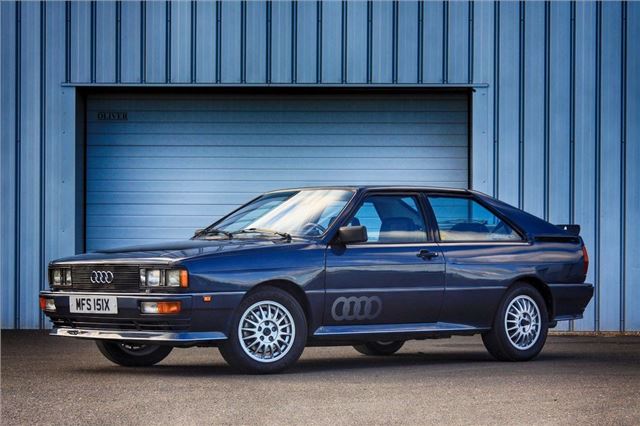 Model Timeline
November 1977
Project A1 takes off
The first A1 is taken on the road and is put on paper as a production project.
January 1978
Project A1 impresses upper management
Volkswagen sales director, Dr Werner P Schmidt and head of marketing Edgar von Schenck talk to the Audi development engineers about the A1 in the lounge of the 'Seewirt' in Turrach, Austria. The following day, they witness a convincing demonstration of the first prototype under severe winter conditions on Europe's steepest mountain road, the Turracher Hohe (gradients up to 23 per cent). The car is on summer tyres and snow chains.
April 1978
A1 excels in testing
The A1 surprises even its designers. At the Hockenheim circuit, with an engine tuned to 160bhp, it returns lap times only slightly outside those recorded by other cars with up to 240bhp. This might have been understandable on a wet track, but on dry tarmac, this was nothing less than astonishing. A key result.
May 1978
A1 approved for production
The Volkswagen Product Strategy Commission chaired by Engineering Director, Dr Ernst Fiala, gives the go-ahead for completing the A1 up to the production stage.

August 1978
Wet weather testing
The fire brigade of Gaimersheim (a location not far from Audi's R&D Centre) turn their hoses on the side of a hill to produce a sea of mud. Tony Schmucker, the chairman of the Volkswagen Board, tackles the hill in several vehicles with different transmission layouts - and the A1 is the only one to reach the top. The chairman becomes another convert.
August 1979
The project continues to completion
The A1 has become the A2. The new type Audi 80 is now used to test the mechanical components. A fire starts during trials in the Sahara. The cause is traced to a fuel line which burst when the team was using a 286bhp competition engine to test the car to its limits.
September 1979
Hannu's seal of approval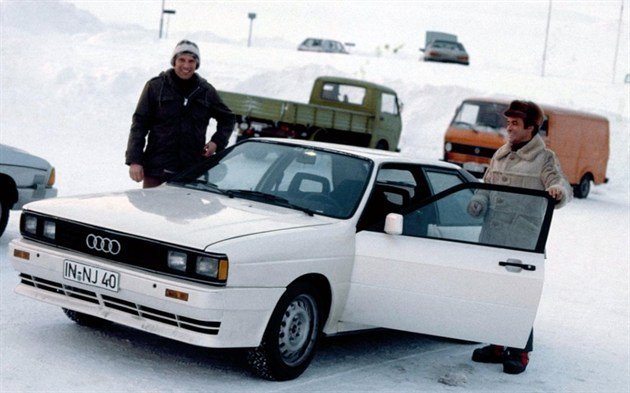 The Finnish world-class professional rally driver Hannu Mikkola comes to Ingolstadt to find out about the latest developments. After a test drive with the prototype Audi, he declares without further ado that he would be willing to drive this car as soon as it could be entered in rallying.
March 1980
Audi quattro introduced
The Audi quattro steals the show in Geneva. The original cars were fitted with chrome-rimmed quad headlamps, 6-inch wheels, a 2144cc SOHC inline-five-cylinder engine and LHD only.
March 1981
UK quattro deliveries start, initially LHD only
Back: Introduction
Next: Driving