Aston Martin DB6 (1965 - 1970)
Last updated 3 April 2013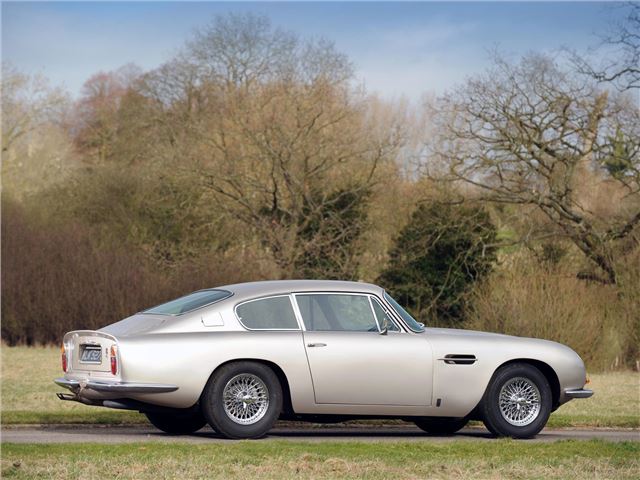 The friendliest of all of the original DB series Aston Martins to drive, usefully cheaper than a DB4 or DB5
Kamm-tailed styling not universally liked by the fraternity
Introduction
The final flowering of the original DB-line of Aston Martins actually preceded the direction the company would go during the 1970s and '80s. It was 'softer' and less sporting that the cars that came before, and featured more equipment and increasingly luxurious interiors. Power steering, air-conditioning and a limited-slip differential were all part of the package.
The DB6 also had a longer wheelbase meant it could seat four people, with some degree of comfort - a more generous 2+2, rather than full four-seater, though. The higher roofline, split bumpers and more aerodynamic Kamm tail were the main identifying points, and and, as before with the DB4 and '5, a more powerful Vantage version was offered, with a Ferrari-scaring 325bhp. The Mk2 appeared in 1969, characterised by flared arches and optional fuel injection.
The Volante was offered alongside the 'saloon' from launch, although the first 37 were built on the shorter DB5 chassis. The longer DB6 went on sale in October 1966 - and at this time, the Superleggera construction was dropped; although aluminium was still used for the panels, the steel tubing underneath was replaced by folded metal. 140 Mk1 Volantes were constructed before the debut of the Mk2 in July 1969.
Next: Specifications