Alvis TA21 (1950 - 1955)
Last updated 25 August 2013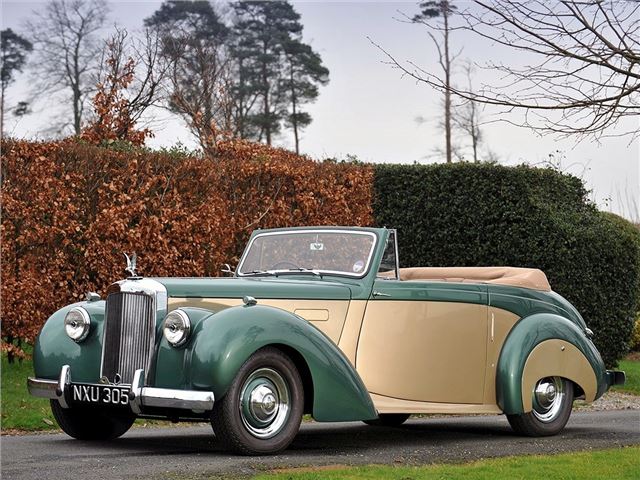 Refined engine, excellent high-quality, dignified saloons and convertibles, great handling, excellent specialist support
Always seems like it could handle more power
Introduction
Although the TA21 looked very similar to the TA14, it was a bit of a quiet engineering revolution. Its centre section was carried over from the TA 14, but new, more rounded wings with rear wheel covers and faired-in headlamps were fitted, bringing the styling up to date.
Under the skin the TA21 benefited from new hydraulic brakes and independent coil-sprung front suspension. The TA21 featured this independent front suspension and remained unchanged for years. However, the major revolution was under the bonnet, where Alvis' all-new 3.0-litre engine straight-six – with twin carburettorss on all but the first few – was fitted. It was smooth and powerful, and added a new dimension to Alvis. By the time the TA evolved into the TC21/100 'Grey Lady' in 1953, it had transformed into a 100mph car.
Tickford, coachbuilt the TA21 into a beautiful cabriolet, and combined with the new engine and chassis, it was one of the early post-war greats. The updated TC21 was unveiled in 1953 and the addition of twin SU carburettors boosted the existing 2993cc engine to 100bhp.
Next: Specifications