Wolseley 6/90 (1954 - 1959)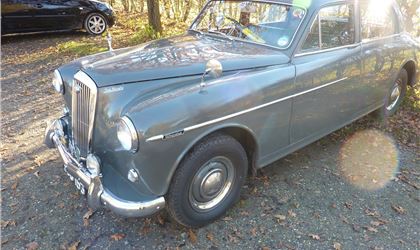 Series III
reviewed by Harrovian on 8 March 2014
3
Cost of maintenance and repairs
3
Experience at the garage or specialist
5
How you rate the manufacturer
British quality, full of character and presence
The Six-Ninety is a rare car today, a big vehicle and very different from modern cars. The model is from an age when Wolseley were a respected name in quality cars, the sort of car bought by the middle classes and a real notch above the likes of a Ford Zephyr for example. These cars were extensively used by the Police, most notably the Met. and footage of them may be seen in 1950's films.
Powered by a Morris Engines designed 2639cc ohv six cylinder engine which went on to be used in the big Austin-Healey sports cars, it develops 90bhp with loads of torque, the four speed gearbox will pull away in top gear from low speeds. Styling is restrained and dignified, the model was designed by Gerald Palmer, perhaps better known for his Jowett Javelin and MG Magnette ZA & ZB.
The Six-Ninety has a separate chassis with torsion bar front suspension, early cars had coil sprung rear suspension, but this changed to conventional semi-elliptic springs with the Series II cars due to internal BMC politics. Series I cars had a column gear change, but for Series II & III cars an unusual right hand gear change was adopted as used on the contemporary Riley Pathfinder which shared the same chassis.
Brakes are Lockheed hydraulic, Series III cars changed to the Lockheed High Stability system with larger front drums and servo assistance.
Seats are trimmed in leather with walnut veneered dash and garnish rails on Series II & III cars with Series I having a more transatlantic style dash.
Overdrive and automatic were options on later cars. Series III cars are easily identified by a wrap round rear windscreen.
reviewed by Harrovian on 8 March 2014
Write your review
About this car
| | |
| --- | --- |
| Top speed | 94 mph |
| 0-60 | 18.0 s |
| Power | 95 bhp |
Just reviewed...