Volvo 850 and T5/T5R (1992 - 1997)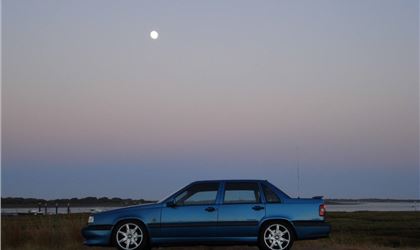 R Auto
reviewed by B234R on 1 November 2014
4
Cost of maintenance and repairs
5
How you rate the manufacturer
A great car for long road trips
I bought my 850 R from a friend in June 2012. I love old Volvos brick-like shape, although the 850 is a bit more modern. For me, the R version, with its seventeen inches alloys and turquoise paintwork, looks superb.

From a practical point of view, it´s a fantastic car: roomy, big boot, superb built quality, and great seats. It´s a shame that ride comfort is so hard and uncomfortable. Stay away from broken roads. In good ones, it´s a tireless mile-muncher, almost like a Gran Turismo.

As a driver´s car, it has rather good handling, safe and predictable, but it´s a bit inert, not involving enough. Four speed automatic transmission doesn´t help, of course. Very good performance, though.

In day to day driving, it´s really pleasing, the five cylinder engine sounds very well. Fuel economy is nothing to write home about, but it´s just bearable and the price to pay for driving an old-school motor.

My 850 is proving a very reliable and well built car. In two years, aside from regular servicing, the only problem has been the dreaded ABS/TRACS control unit, rebuilt at a very reasonable price.

Frankly, I don´t believe a new Volvo will perform as faultlessly after 19 years.
reviewed by bakeart on 18 July 2014
reviewed by Mike Gil on 23 January 2014
Write your review
Just reviewed...