Vauxhall Cavalier (1988 - 1995)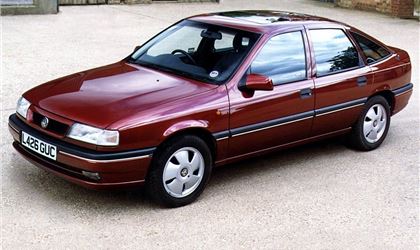 1994 1.8 LS
reviewed by Craig Heasman on 9 June 2018
5
Cost of maintenance and repairs
5
Experience at the garage or specialist
3
How you rate the manufacturer
Dynamite
This is my 4th cavalier mk3 1.8 LS I've owned over the last 15 years. I've had new cars and old. It's 2018 and I had a modern car (less than 10 years old) and it like all the others let me down with some modern electronic gubbin that can only be solved by spending hundreds of £££. I'm a year in of ownership now and it's giving me the same joy to own as my first used cav mk3 did 15 years ago (that did 280k miles!).
Seriously if you buy one of these and maintain it properly your onto a winner. I'm no vauxhall fan but seriously it's 2018 and my 94 cavalier LS is holding its own.
Just buy one. You won't regret it. Becoming cool too, aparantly. Does exactly what I want it to. Big boot, airbag, PAS, leccy windows, central locking and better on fuel than my 09 focus 1.6.
Do it.
reviewed by Anonymous on 7 December 2016
reviewed by kargo on 30 August 2010
reviewed by cavy_andy on 18 July 2010
reviewed by danidge on 29 June 2010
Write your review
Just reviewed...