Toyota Celica (2000 - 2007)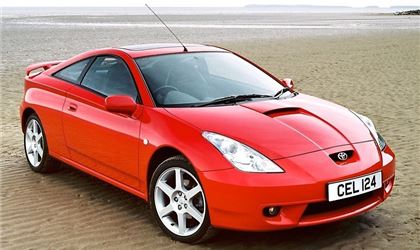 1.8 VVT-i 3dr Coupe
reviewed by backanalien on 3 February 2015
3
Cost of maintenance and repairs
3
How you rate the manufacturer
one of my favourite cars
great punch from smallish engine. the 190 lift is a real treat.

pretty sharp handling.

quite noisy, internal rattles, which can be sorted out with sticky back foam rubber etc.

not massively fuel efficient but this may be due to it being so much fun that one invariably has fun.

some gear changes can take a couple of tries as it's not so smooth.

people who say it's a hairdressers car usually like vehicles one can drive in a farm/field.
reviewed by highrevs on 22 March 2011
Write your review
Just reviewed...