SEAT 1200 and 1430 Sport (1975 - 1980)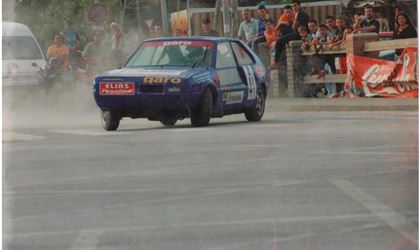 Seat Sport 1200 and 1430
reviewed by Juan Mateo on 10 April 2015
5
Cost of maintenance and repairs
5
Experience at the garage or specialist
4
How you rate the manufacturer
A wonderful pocket sport car
At the first time, sorry for my poor english.

I have owned two Seat Sport. The first of them was a first series named Seat 1200 Sport with license plate of may 1976. It was bought by my father in 1980. The car was Seat 127 based with a 1197cc engine from Seat 124. It was very fast, handle and pretty car. In 1977, Seat introduced its version of Fiat 128 berlinetta, the Seat 128 Sport and can mount the 1438cc engine from Seat 1430 in the new version Seat Sport 1430 using the most strong gearbox from de 128.

I drove the 76s Seat 1200 Sport but ten years later I bought a prototype built with Seat 1200 Sport chassis and 1430 Sport engine dedicated to race cars. It was powerfull, more handle and infinitely faster. I was driving it up 2008 and it was regularly in podium fighting with Clio 16V, 205 GTi, etc.

I think it was a masterwork of Inducar, a little body builder that built the Sport for Seat.
Write your review
About this car
| | |
| --- | --- |
| Top speed | 102 mph |
| 0-60 | 12.0 s |
| Power | 77 bhp |
Just reviewed...