Saab 9-3 (1998 - 2002)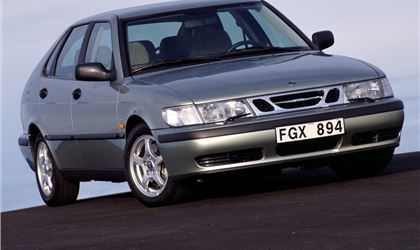 20i SE
reviewed by men-saab on 3 January 2011
5
Cost of maintenance and repairs
5
How you rate the manufacturer
Motorings best-kept secret: a magnificent car!
Needed a very cheap banger till I saved up for something better, saw this slightly tatty looking (bumps, scapes etc)9-3 for £300 with 6 weeks MOT, 140000mls. As soon as I handed over the money I was already regreting being so stupid - until I drove it home and realised I had discovered something special, confirmed when I got it through its MOT for £62! "Not bad car that" said the tester, but he does'nt know the half.

The most comfortable seats I've ever found, loaded with kit, huge boot. Quiet engine, firm but well controlled shudder free ride, great long-distance car, I recently drove (apart from comfort breaks) for 13 hours and felt fine. Excellent sound system. Without exception every family member and friend who has been in it rates it - my 15 yr old son adores it! Only needed 2 tyres and oil change in 4000mls. Starts first time even in -20 recent weather. Averages about 33mpg localy, 37/38mpg long runs.


Ignore the "its GM rubbish" argument. Its simply a well designed, well built car. A Mondeo drives better for the sporty driver, but in reality most dont want/need sporty firmness in day to day living. Feels solid and secure on road. Deeply satisfying car. You realise how good it is when you travel in something else - it will be noisier, less comfortable, and less well finished inside. Excellent on-line commumity, some owners on 300000mls+. Some weaknesses to watch for as you would expect so check carefuly (not like me!).

Hugely under-rated car. Quite simply I cant imagine now driving anything else.
Write your review
Just reviewed...