Mercedes-Benz W123 (1975 - 1985)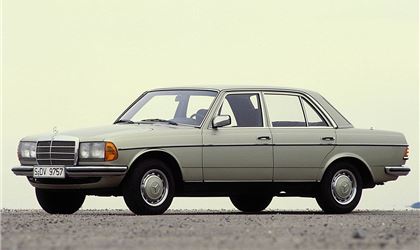 280E
reviewed by Anonymous on 19 January 2022
3
Cost of maintenance and repairs
5
Experience at the garage or specialist
5
How you rate the manufacturer
Very practical and reliable classic
I wanted to 'upgrade' my classic car, while still having a vehicle that would soon be Historic and ULEZ compliant. My Volvo Amazon was no longer providing the needed confort, and all the reviews were saying that the W123 provided brilliant levels of smoothness for a 1970s car. A 280E presented itself via Ebay. The price was good but there were things wrong with it that I later learnt were expensive to fix, such as the central locking and 3 corroded window bases.

But despite the expense, I am very happy that I made the transition to W123s. The ride is supurb, the size of the boot is really useful, and the M110 just purs along, albeit a bit noisily at speed, even with the really excellent noise insulation that the MB engineers designed into the car.

Don't get a 280E if you are always worrying about the cost of petrol, because it's thirsty. In reality you probably won't do many thousands of miles, so put fuel costs out of your mind and enjoy the wonderful engineering and the quality of the interior.

I have no qualms about taking my car on cross-country trips, abroad, or to use it in deepest winter. It's supremely un-complaining as a car, and just does what you want. I love the way the automatic box changes up at different speeds, according to how urgent the car thinks your driving is. I also love the turning circle, the visibility and how you can see all 4 corners of the car for stress-free parking.
reviewed by Jonathan Ellway on 27 September 2018
reviewed by Dave Smith on 21 August 2015
reviewed by Essex Merc W123 on 22 January 2015
reviewed by d_taddei2 on 5 September 2012
reviewed by d_taddei2 on 5 September 2012
reviewed by andy50220 on 19 April 2012
reviewed by Chits on 29 September 2011
Write your review
About this car
| | |
| --- | --- |
| Top speed | 112 mph |
| 0-60 | 11.5 s |
| Power | 124 bhp |
Just reviewed...