Lancia Y10 (1985 - 1995)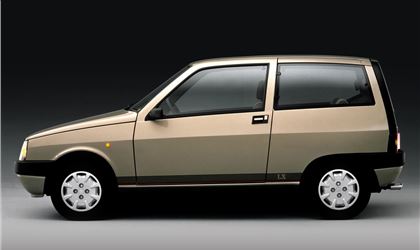 Y10 Fire Lx
reviewed by bigboz on 14 February 2014
3
Cost of maintenance and repairs
3
Experience at the garage or specialist
5
How you rate the manufacturer
Great first car and the belle of the 6th form car park
I actually "bought" my Y10 from my mum in May 1997 and had been hers since '88 when she bought it as an ex demo.

It had no compression (at 70k miles) but following much spanner work it was fully working by the time i passed my test in June.

The car itself was a lot fun to drive, in a correction to the honest john review, it was actually based on a panda, not an Uno and shared the same suspension, although the Y10 had ARB's that teh panda didnt, I know this for certain as i transplanted much of the suspension to a panda after the Y10 died in 1999 due to a rot issue failing its MOT.

The interior was very special with alacantara trim all over the place, lecky windows and central locking, all things that my co-workers (school friends) couldn't boast. My car had a body coloured rear door, instead of black i believe the dealer specc'd it this way from new, which looked a bit nicer than the others is occassionally saw running about in black.

Given the popularity of the later Cinq sporting the Y10 was a much maligned and underrated car, it was a fun steer, quite nippy for its 45 BHP and it had loads more kit than the competition. Look for another late 80's super mini with the toys....you wont find one.
Write your review
Just reviewed...