Honda Concerto (1989 - 1994)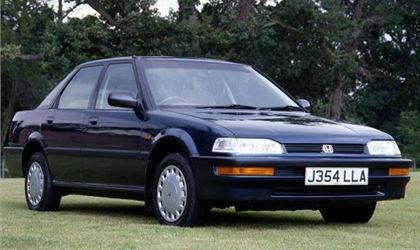 1.5i
reviewed by victor2 on 8 February 2011
5
Cost of maintenance and repairs
3
Experience at the garage or specialist
5
How you rate the manufacturer
Perfection
If you are looking for cheap motoring, this is it, an almost perfectly designed car.

I have driven these cars, including the Rover 216 (Honda engine) for 13 years.

During that time I have had 2 ignition igniters fail (30 minute job, about £20 for the part). No other breakdowns. The odd rubber bush (age related) and 1 electric window motor.

You have to watch out for rust at the rear of the sills and wheel arches.

On the downside, they're not that safe in a crash.
reviewed by sophocha on 9 November 2010
Write your review
Just reviewed...