Ford Cougar (1998 - 2000)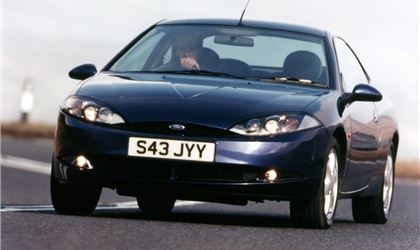 2.5L V6 2001 Ford Cougar
reviewed by Anonymous on 7 October 2020
4
Cost of maintenance and repairs
5
Experience at the garage or specialist
5
How you rate the manufacturer
Reliable and great to drive
I bought it 10 years ago after owning a Probe.
This car was designed in Germany and it shows with its magnificent open highway handling. Manufactured in the US, it is probably amongst the last generation of cars that was still mostly straight-up mechanical with a simpler computer, meaning less things to go wrong compared to modern cars.

The power is nothing unbelievable off the mark, but once over 40km/h or so, the car begins to hit its sprinting range. On the open highway, it's even better, overtaking modern cars with supreme control and acceleration. With all that said, this definitely is not a sports car. To be honest, it's actually a V6 Mondeo with nice suspension and perhaps a slight tweak here and there.

Found it super reliable. My worst incident was a flat battery at the shops and that battery was well overdue for replacement. Finding parts requires hunting on ebay to be cost effective, but mechanics who had done loads of work on my car have found that it's fairly straightforward to work on. Furthermore, they find my car is in good condition under the hood. Most of the things I've had done were really natural wear and tear. I've probably thrown more money in it than it's worth in the last 4 years, but I don't care. It's such a pleasure to drive and if/when the time to move on finally arrives, I really will miss it.

Great car for a get about and weekend escaper for 2. The boot is surprisingly big and I've shipped large furniture without too much issue. Would have loved it if it was rear wheel drive, but overall, the best car I've owned to date.
reviewed by Topstake on 10 February 2011
reviewed by catman617 on 6 September 2010
Write your review
Just reviewed...