Fiat X1/9 1300 and 1500 (1972 - 1989)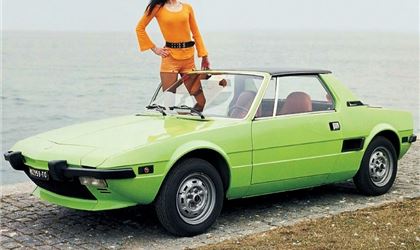 1500 SE Mica Blue
reviewed by Neil Beetham on 18 August 2020
5
Cost of maintenance and repairs
4
Experience at the garage or specialist
4
How you rate the manufacturer
Brilliant
Hugely underrated cars. I'm 6ft 1 so its is a little cramped. I changed the steering wheel to an earlier 'deep dish' style for more leg room, this improved things a bit. I've also got a momo wheel which totally solves the issue but you can't read the speedo so went back to the early style Fiat wheel. The handling is superb, it feels like you doing 100mph when you are only doing half that. Fairly practical too, plenty of luggage space with the roof on. Easy to work on, great parts availability. I've had a classic Saab T16 saloon and a couple of Capris, 2.0 laser and a lovely 2.8i but the Fiat is hands down the best drivers car and most enjoyable drive of them all. Performance is adequate but with a little bit of head work and a set of Weber DCNF's it can be made a lot more exiting, or fit an uno turbo engine if you can find one. I bought this after selling my motorbike and cant see me selling it!
reviewed by Anonymous on 18 June 2019
reviewed by Nick Cornwell-Menzies on 21 March 2017
Write your review
About this car
| | |
| --- | --- |
| Top speed | 99–110 mph |
| 0-60 | 11.0–12.0 s |
| Power | 75–85 bhp |
Just reviewed...