Fiat Ulysse (1995 - 2002)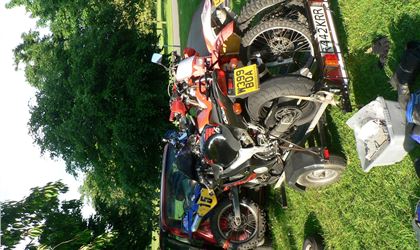 JTD
reviewed by John Trout on 25 February 2018
4
Cost of maintenance and repairs
1
Experience at the garage or specialist
4
How you rate the manufacturer
Cheap versatile do everything vehicle with some fueling problems caused be German fueling system
I have owed three such vehicle one 97 for £5600 that I bought in 2002 at 60K and I ran to 2012 when the the smoky engine failed with major head gasket failure, I did 2 front lower arm replacements at 100k and 180k at 30-40/side and a clutch at replacement at £60
The second I bought for £500 in 2011 with 120k on the clock but clutch and gearbox problems meant I only did 4k before scrapping.
I then bought an HDI engine 2002 Fiat JTD with 100k, for £1200 which has tested my skills,but still served well.
It has had new tank pump, fuel filter, and fuel pressure control valve and an injector removal and clean up been off the road for weeks at time run on limp home most morning prior to a reset as I have worked out what is wrong but since Dec 17 it has run very well and now has reached 130K.
These cars have carried my of family of 7 done, 5 house moves, carried off road bikes one inside and one on a tow bar frame,and a new set of stairs & 3 sheds on the roof.
reviewed by wotagift on 19 January 2013
Write your review
Just reviewed...