Featured review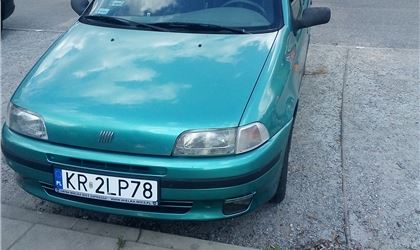 reviewed by Jonathan C-Jackson on 9 April 2021
5
Cost of maintenance and repairs
5
Experience at the garage or specialist
5
How you rate the manufacturer
Reliving my youth
I bought this car as a stop-gap until I could find the car I wanted. When I did find my new car, the Fiat stayed. It brought back memories of younger years spent in my Uno Turbo, however the 55bhp 1.1 litre engine is a different animal to 1.4 litres of turbocharged machismo of the Uno. I love this car, you can wind it up the engine and the little Bonetto engine sings away with its typical Italian bark. It has always started first turn of the key and has never let me down. The steering is direct although the suspension is a little soft, but I could stiffen it up for little cost. The gear change is a little notchy, but I put that down to it being 25 years old now. Parts are stupidly cheap and the car is easy to work on. I often choose my Punto over my new car as I can zip around town easily, I love its cheeky chappy looks and the enormous fun of driving what seems a miniature race car within the limits of the law. It was never perfect, it was originally a low cost, simple package with a high fun factor. One big downside is that I am constantly pulled over by the Police who think I must be either drunk or on drugs to be driving such an old piece of ...., it amazes them that I choose to drive this car - Get one, have fun!
Top 5 most reviewed models
Top 5 best reviewed models
Write your review
Just reviewed...