Our Cars: 1996 Mercedes-Benz W124 E220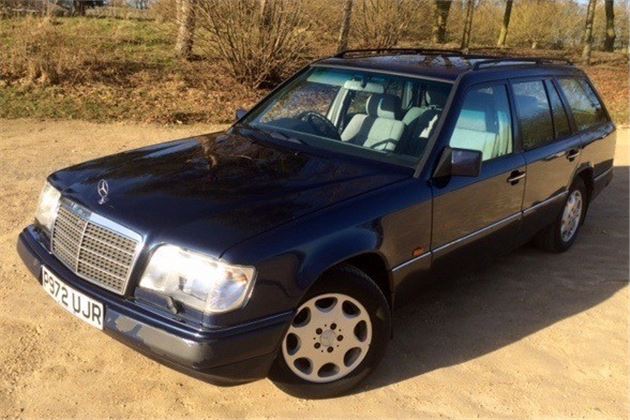 13 March 2017: Workhorse Merc joins the fleet
The Details
| | |
| --- | --- |
| Current mileage | 196,878 |
| Actual economy | 34mpg (no, really) |
| Costs so far | £400 plus an L-reg Rover Metro |
Impulse buys. In many ways, they're a bad thing. If I open the cupboards in my house, they're full of sauces and 'treats' that I'll never get round to eating. I have clothes in my wardrobe that I've only worn the once. And I have cars that I've bought on a complete whim, and fallen out of love with two days later.
This time around, though, I can guarantee that this won't happen. For, completely by accident, I have acquired a car that I've coveted and wanted for a very long time - and, unusually for me, it isn't British. 
It all started in a chance conversation with a friend of mine. Let's call him Dave, chiefly because that's his name. Dave and I have almost identical tastes in cars, and there are a few cars on the roads of the UK that have had both our names on the V5, usually in succession. As of last Thursday, there are two more. One, my old Rover Metro 1.1; the other this fine specimen of German engineering.
Now, you may ask, what kind of idiot swaps a Mercedes W124 wagon for a Rover Metro? The answer, quite clearly, is Dave. I confess, I did chuck a bit of money his way, too. But much as I loved my Metro for its kitsch appeal, the Mercedes is a much more useful old bus. Not least because I have three kids, and when they, the wife and the mother-in-law all need to go somewhere, a seven-seat W124 is a fine way to travel.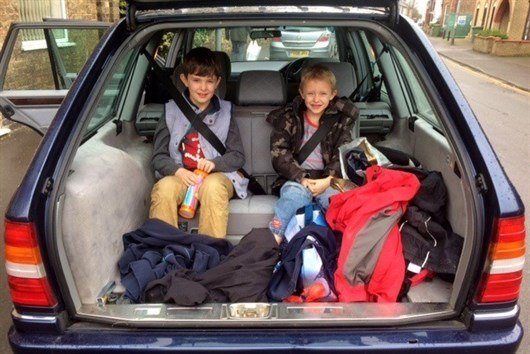 So, what have I bought myself for my outlay - especially when you consider it was under a grand (including the Metro)? The answer is a surprisingly lovely car. Okay, so it has a smidgen under 200k on the clock, some wear to the driver's seat bolster and very early signs of the front wing corrosion for which W124s are famous, but on the plus side it's a beautifully engineered car, it has the 1993-on 2.2-litre engine that only recently departed the Mercedes model line-up and is renowned for its longevity and smoothness, and it drives beautifully. Like a car with a quarter of the mileage. Clean oil, a matching set of Pirelli Cinturatos and recently regassed air conditioning also point to a car that has been properly maintained by its previous keepers.
I love it. But more importantly, so do my kids. The two eldest, Ben and Ollie, love to wave at other motorists in traffic jams, and absolutely adore travelling backwards. Plus, when they're that far back, I can't hear half of the racket they make. All of which makes up for Mrs C's rather nonplussed reaction at my 'old man's car'. Pah. W124s are seriously cool these days, and I suspect this one's going to be our family wagon for some time yet. It may be a design that's over 30 years old, but the W124 has, in many ways, yet to be bettered.
A true classic, and the last Mercedes-Benz to feel truly over-engineered. It's like the motoring equivalent of a Chesterfield sofa. Old-fashioned, sturdy and not immediately comfortable, but timeless, firm and something your bum soon adapts to. Or, as my wife put it, a bit like a cinema seat. Maybe she's coming round to it after all?
It may lack the bells and whistles of a modern Merc, but there's something about my 'new' W124 that suggests it'll be around for much longer than many of them...
Updates

13 March 2017: Workhorse Merc joins the fleet
Our Craig has gone and brought another motor. Only this time it's not a Rover...
Compare classic car insurance quotes and buy online. A friendly service offering access to a range of policies and benefits.

Get a quote