Our Cars: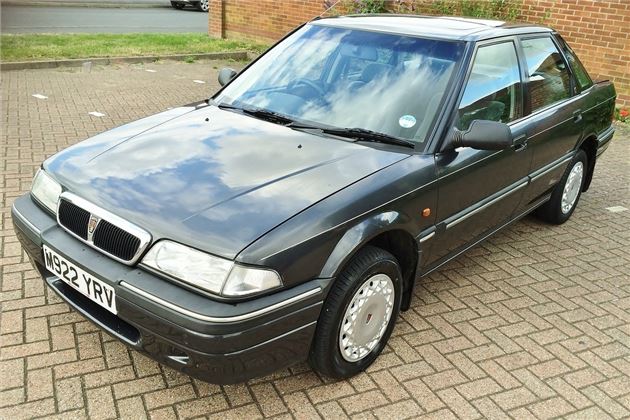 10 August 2016: Craig buys another Rover
Back in April, I made a commitment to myself to slim down the fleet of cars that were cluttering up my village, and also my mental state. And I did well. I sold three, leaving me with a mere 13 to go at, six of which were safely stashed away.
Time, then, to take stock, and decide what to do with the rest? Well, yes. That was the plan. Then my good friend Andrew Puddick gave me a buzz. Andy is, if anything, worse than me. At last count, he had 33 cars, mostly Austin-Rover or related. He was in the market for a spares car to help with a Rover 200 he was restoring, and had unearthed a 1994 414SLi in a less than salubrious part of Southampton that appeared to fit the bill.
Except it didn't, because when he went to look at it, it was way too good to scrap…
M922 YRV is typical of the type of perfectly good car that finds itself being thrown away through no fault of its own – indeed, the once ubiquitous Rover 400 'R8' is now a very rare sight on Britain's roads, largely because it was, to most owners, a disposable old banger. It doesn't help, either, that the banger boys are big fans of the four doors with their bigger crumple zones.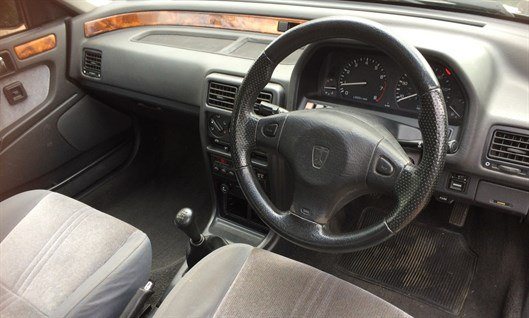 Indeed, had Andy not got there in time, a keen oval racer had already made enquiries about it, so he took decisive action and bought it on the spot, even though he needed a spares car, and certainly didn't need another one to preserve.
A quick exchange of messages on Facebook, of all places, saw the Rover's future secured. I would cover the £100 he'd bagged it for, plus the petrol money to get it up to mine because, obviously, a man with 13 cars needs at least one more. I haven't broken the news to my wife yet…
It is, though, a cracker. It has had three previous owners - the first had it for three years, and then the second owner, a lady named Joan, ran it from 1997 until 2015, having it serviced every 3000 miles by the same local garage an taking it up to 105,000 miles, but it looks like a car that has covered half that. Indeed, the Rover comes with more history than the world itself – it's twice as thick as a brick, with the last major service, including a cambelt and a £700 bill, just 8000 miles ago.
In 2015, it went the way of many an inexpensive car, finding itself moving from leafy suburbia to a council estate, and with mere weeks left on the MoT, the owner couldn't be bothered to get it tested. It passed, needing only a tyre.
So I'm now the princely sum of £171.80 into it, and extremely grateful to my old mucker Mr Puddick for giving it a stay of execution, even if another car was the last thing I needed…
Updates

10 August 2016: Craig buys another Rover
Despite promising to slim down the fleet, Craig buys another car
Compare classic car insurance quotes and buy online. A friendly service offering access to a range of policies and benefits.

Get a quote